2020
PLEASE CHECK HERE TO SEE IF A SPIN IS ON. SANDRA AND I GO OUT PRACTICALLY EVERY SATURDAY, WEATHER PERMITTING.
I WILL ALSO UPDATE IF WE CANCEL (OR IF WE SWITCH TO SUNDAY) OR IF THERE ARE ANY OTHER LATE CHANGES IN PLANS.
If Sandra and I are heading off anywhere, I will post details (below) of where and when we will be stopping to fill up so that anyone who wants to tag along is more than welcome to join us there. But it is up to each individual to decide to come on a spin and it is your own decision and responsibility if you choose to follow whatever route we or any other rider in the group takes to any particular venue.
IF YOU PLAN ON JOINING US, PLEASE LET ME KNOW AS I MAY NEED TO BOOK VENUES IF THERE ARE LARGE NUMBERS TRAVELLING. PLEASE TEXT ME IF YOU NEED TO CONTACT ME AFTER NOON ON FRIDAY.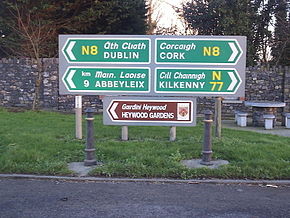 SATURDAY 15th FEBRUARY
No spin planned.
Forecast is for more rain and very windy conditions on Saturday afternoon.
National Outlook
Friday night will be dry at first with clear spells, cloud will thicken with outbreaks of rain developing, turning heavy by morning on the west coast. Temperatures will be between 3 and 5 degrees with a strong southerly wind.

Storm Dennis will bring a wet and windy day on Saturday with strong southerly winds and widespread heavy rain bringing a risk of flooding. Temperatures during the day will reach 7 to 11 degrees and will fall overnight to between plus 1 and plus 3 degrees as the rain breaks up somewhat and skies clear. There will be widespread showers through the night.
The effects of Storm Dennis will continue to generate strong to near gale southwest to west winds on Sunday. It will turn cooler with daytime temperatures of 6 to 9 degrees with showers turning wintry on higher ground in the west, further east will stay mostly dry. Scattered showers continuing overnight on Sunday with some turning to sleet or possibly snow in the north and northwest. Lows of 2 to 6 degrees.
Alan