2020
PLEASE CHECK HERE TO SEE IF A SPIN IS ON. SANDRA AND I GO OUT PRACTICALLY EVERY SATURDAY, WEATHER PERMITTING.
I WILL ALSO UPDATE IF WE CANCEL (OR IF WE SWITCH TO SUNDAY) OR IF THERE ARE ANY OTHER LATE CHANGES IN PLANS.
If Sandra and I are heading off anywhere, I will post details (below) of where and when we will be stopping to fill up so that anyone who wants to tag along is more than welcome to join us there. But it is up to each individual to decide to come on a spin and it is your own decision and responsibility if you choose to follow whatever route we or any other rider in the group takes to any particular venue.
IF YOU PLAN ON JOINING US, PLEASE LET ME KNOW AS I MAY NEED TO BOOK VENUES IF THERE ARE LARGE NUMBERS TRAVELLING. PLEASE TEXT ME IF YOU NEED TO CONTACT ME AFTER NOON ON FRIDAY.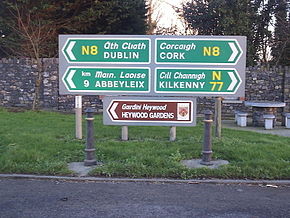 FROM SATURDAY 19th SEPTEMBER 2020..........
NO SPINS PLANNED
Due to the alarming increase in Covid-19 cases and the new restrictions imposed on Dublin, I have decided not to plan any spins from this weekend. A big group of us could attract unwanted or negative attention and Dubs are being asked not to travel outside the county anyway and not to gather in large groups.
Hopefully things will improve shortly.
Stay safe and enjoy the weekends off !!!
Thanks,
Alan