2018
PLEASE CHECK HERE TO SEE IF A SPIN IS ON. WE GO OUT PRACTICALLY EVERY SATURDAY, WEATHER PERMITTING.
I WILL ALSO UPDATE IF SPIN IS CANCELLED (OR IF WE SWITCH TO SUNDAY) OR IF THERE ARE ANY LATE CHANGES IN PLANS.
If Sandra and I are heading off anywhere, I will post details (below) of where and when we will be stopping to fill up so that anyone who wants to tag along is more than welcome to join us there. But it is up to each individual to decide to come on a spin and it is your own decision and responsibility if you choose to follow whatever route we or any other rider in the group takes to any particular venue.
IF YOU ARE COMING FOR A SPIN, PLEASE LET ME KNOW AS I MAY NEED TO BOOK VENUES IF THERE ARE LARGE NUMBERS TRAVELLING. PLEASE TEXT ME IF YOU NEED TO CONTACT ME AFTER NOON ON FRIDAY.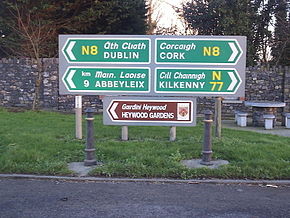 Saturday 15th September 2018.
Hi all,
I just checked the weather forecast and Saturday may be okay for a spin. But rain to spread later so Sandra and I are hoping to do a shorter spin - probably around Wicklow, taking in the Manor Kilbride side of the Lake Drive around the Blessington Lakes and on to Lacken with a short detour up the "Gap Road" for the scenery and some photos. Heading back to Lacken and on towards Valleymount but turning to Granabeg and on to Laragh. Hope to go back via Sally Gap and left there towards Kippure and joining the N81. If the weather is good, it should be a lovely spin and worth the trip. Maybe not suited to sportsbike riding but we can arrange to have Medical Posts along the route with First Aid responders and litres of Voltarol on hand.
Not sure of a breakfast venue along that route - possibly stop in Blessington at the West Wicklow. Unless anyone knows anywhere else along the route which does a good breakfast. (There is Grangecon Café further up the town but no website and conflicting reviews so not sure if they do a "healthy" fry-up!).
We will be stopping fo fill up at 10:00am at Circle K, Tallaght (N81) again. Hope to see you all on Saturday. Can you let me know if you are planning on joining us, please. Thanks.
Regards,
Alan L.
UPDATE - LATEST FORECAST per Met Eireann (Friday morning 14/9/19)
TOMORROW - Saturday 15th September
Tomorrow, Saturday will start mainly dry, with just isolated showers. Some bright spells in parts of east Munster and Leinster, with a little hazy sunshine, but cloudy generally. Persistent rain developing along the Atlantic Seaboard later in the morning will extend through Connacht and Ulster in the afternoon and evening. But largely dry elsewhere. Becoming windy, with strong and gusty southerly winds developing. Top temperatures of 14 to 18 C.
Alan