2018
PLEASE CHECK HERE TO SEE IF A SPIN IS ON. WE GO OUT EVERY SATURDAY, WEATHER PERMITTING.
I WILL ALSO UPDATE IF SPIN IS CANCELLED (OR IF WE SWITCH TO SUNDAY) OR IF THERE ARE ANY LATE CHANGES IN PLANS.
If Sandra and I are heading off anywhere, I will post details (below) of where and when we will be stopping to fill up so that anyone who wants to tag along is more than welcome to join us there. But it is up to each individual to decide to come on a spin and it is your own decision and responsibility if you choose to follow whatever route we or any other rider in the group takes to any particular venue.
IF YOU ARE COMING FOR A SPIN, PLEASE LET ME KNOW AS I MAY NEED TO BOOK VENUES IF THERE ARE LARGE NUMBERS TRAVELLING. PLEASE TEXT ME IF YOU NEED TO CONTACT ME AFTER NOON ON FRIDAY.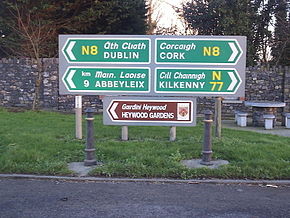 Saturday 14h July 2018.
Hi all,
Provided the good weather continues, Sandra and I hope to head off for another spin this Saturday. I am planning on heading to one of Vincent's kind suggestions - Glenview Folk Museum in Ballinamore, County Leitrim. We will stop to fill up in CLONEE at 10:00am (at the Nissan/Peugeot garage at the end of town).
It'll be a change of direction again and we will probably go via the N3 (Navan, Kells) as far as Virginia*** and turn for Ballyjamesduff. We might have breakfast in The Silver Tankard between Navan and Kells. On from Ballyjamesduff via R194 turning on to the R154 to Killinaleck, Ballineagh, Crossdowney and the R199 to Killeshandra and Ballinamore.
I e-mailed the Museum and it is open on Saturday with a €6 admission fee (have e-mailed again to see if we can get Group rates).
If anyone wants to join us, please let me know as soon as possible so that I can let them know the numbers going. Thanks.
Regards,
Alan L.
P.S.
If you need to contact me on Friday, please TEXT me to ensure that I get your message.
PPS
***As we will be dining in luxury at The Silver Tankard (between Navan & Kells), there will be no need to go through Ballyjamesduff (was going to stop at The Village Diner there) so we can cut off the N3 at Kells instead of Virginia and take a more direct route via Oldcastle, Kilnaleck and Ballinagh to Killeshandra and then over to Ballinamore.