2019
PLEASE CHECK HERE TO SEE IF A SPIN IS ON. SANDRA AND I GO OUT PRACTICALLY EVERY SATURDAY, WEATHER PERMITTING.
I WILL ALSO UPDATE IF WE CANCEL (OR IF WE SWITCH TO SUNDAY) OR IF THERE ARE ANY LATE CHANGES IN PLANS.
If Sandra and I are heading off anywhere, I will post details (below) of where and when we will be stopping to fill up so that anyone who wants to tag along is more than welcome to join us there. But it is up to each individual to decide to come on a spin and it is your own decision and responsibility if you choose to follow whatever route we or any other rider in the group takes to any particular venue.
IF YOU PLAN ON JOINING US, PLEASE LET ME KNOW AS I MAY NEED TO BOOK VENUES IF THERE ARE LARGE NUMBERS TRAVELLING. PLEASE TEXT ME IF YOU NEED TO CONTACT ME AFTER NOON ON FRIDAY.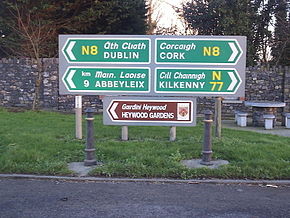 SATURDAY 12th October 2019 -
The weather is a bit unpredictable but Saturday morning just might be okay, especially in the East. Fingers crossed !!! If so, Sandra and I hope to get out on the bike even for a shortish spin. We are thinking of heading to Millmount Museum (the big castle on the hill in Drogheda, overlooking the town). From reviews on TripAdvisor, it seems worth a visit. Admission is only €5.00 p/p. The provisional plan would be to meet at Circle K, Clonshaugh (beside the Clayton Airport Hotel at the very end of the M50 North) at 10:00am and head up the M1 to the second exit for Balbriggan (Exit 6) and join the R132 to Drogheda via Julianstown.
There is a newly re-opened café there called "Dave's Diner" (beside Black's Garden Centre) on the R132 where we might have breakfast. Just been trying to check it out - big car park okay but looks small inside. No website or e-mail address but a mobile number. So don't know if they could cope with 15 hungry bikers!! We might have to find an alternative breakfast venue unless I get a reply.
If anyone wants to join us, please let me know as I might have to book breakfast etc.
Thanks,
Alan
WEATHER FORECAST FROM MET EIREANN (as of Friday 11/10/19)
.
TONIGHT
Overall dry tonight, though some showers will continue near west and northwest coasts. Mist and shallow fog patches will set in later, especially across the midlands. Cool, with minimum temperatures of 3 to 8 degrees, in just light southwest breezes.
TOMORROW - Saturday 12th October
After a chilly start Saturday will be another bright day with good sunny spells. Some heavy showers too though, with most of these Atlantic coastal counties. Much of the eastern half of Ireland will stay dry. Highest temperatures will 12 to 15 degrees, in just light southwest winds.