I've had 25 bikes through the years. Most of the following photos are of the actual bikes but there are a couple which I had before the era of digital cameras !! So some photos are taken from the internet.
My 2014 BMW K1600GTL Exclusive.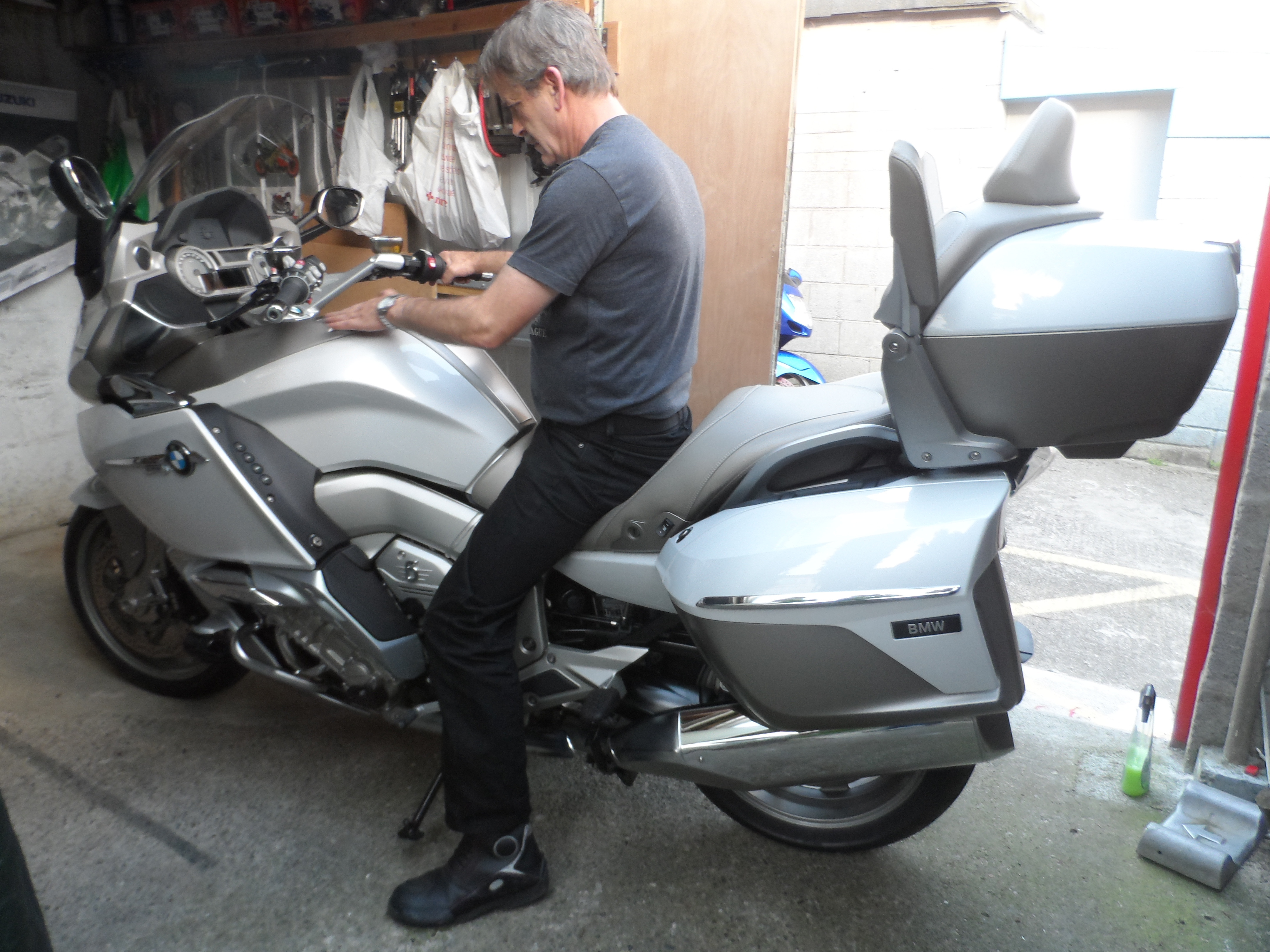 My 2015 KTM 1290 Super Adventure (bought March 2018) with only 8,500Km & came with full KTM luggage.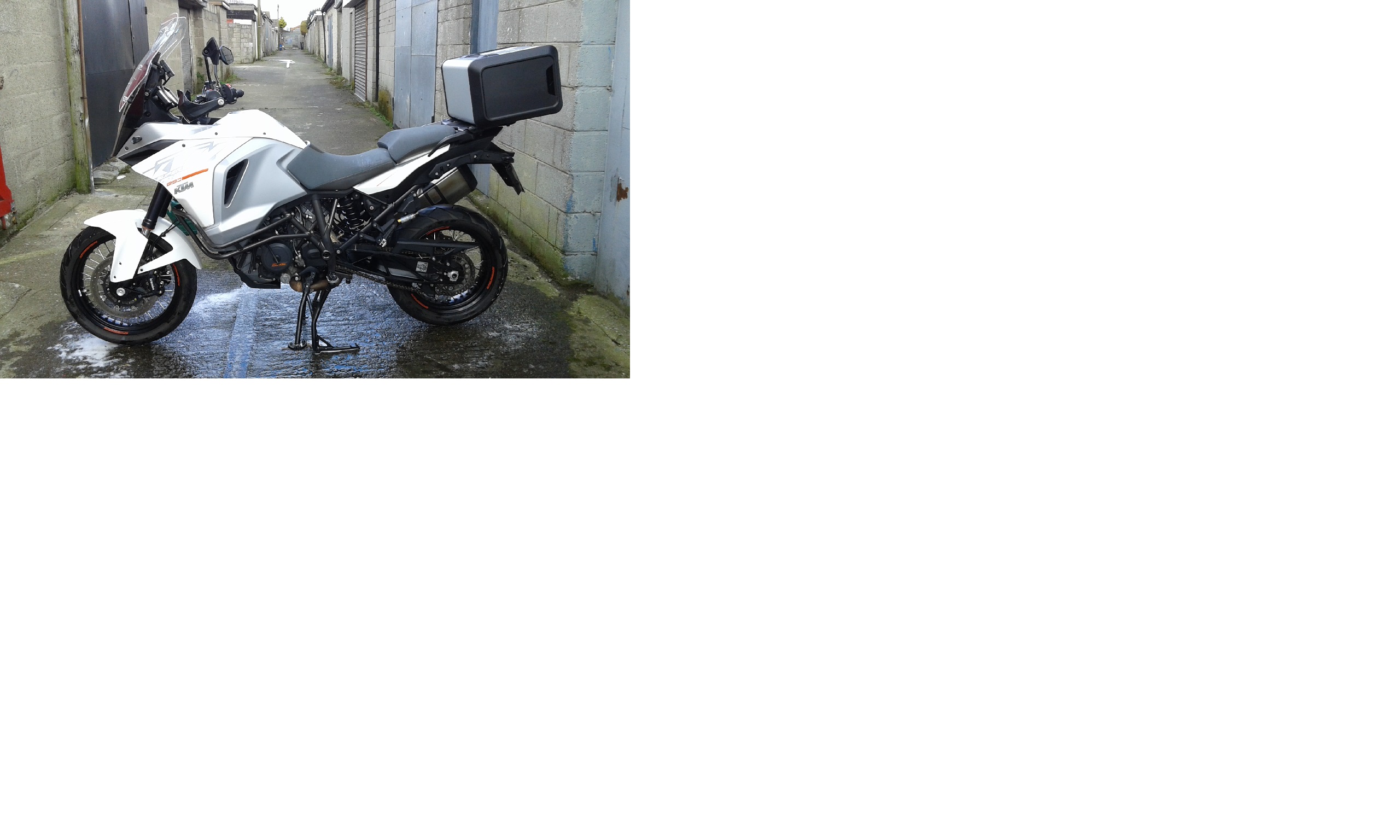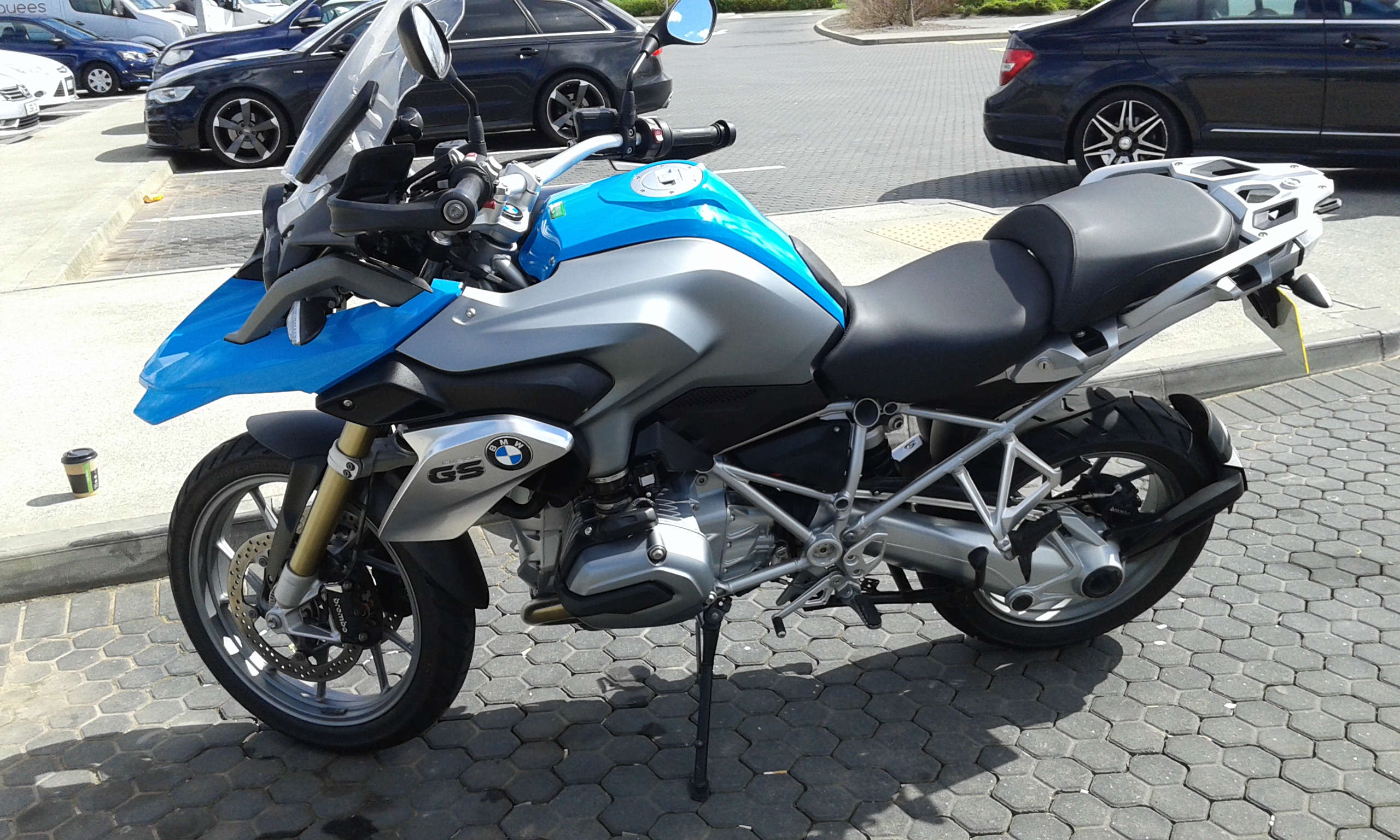 2013 BMW R1200GS LC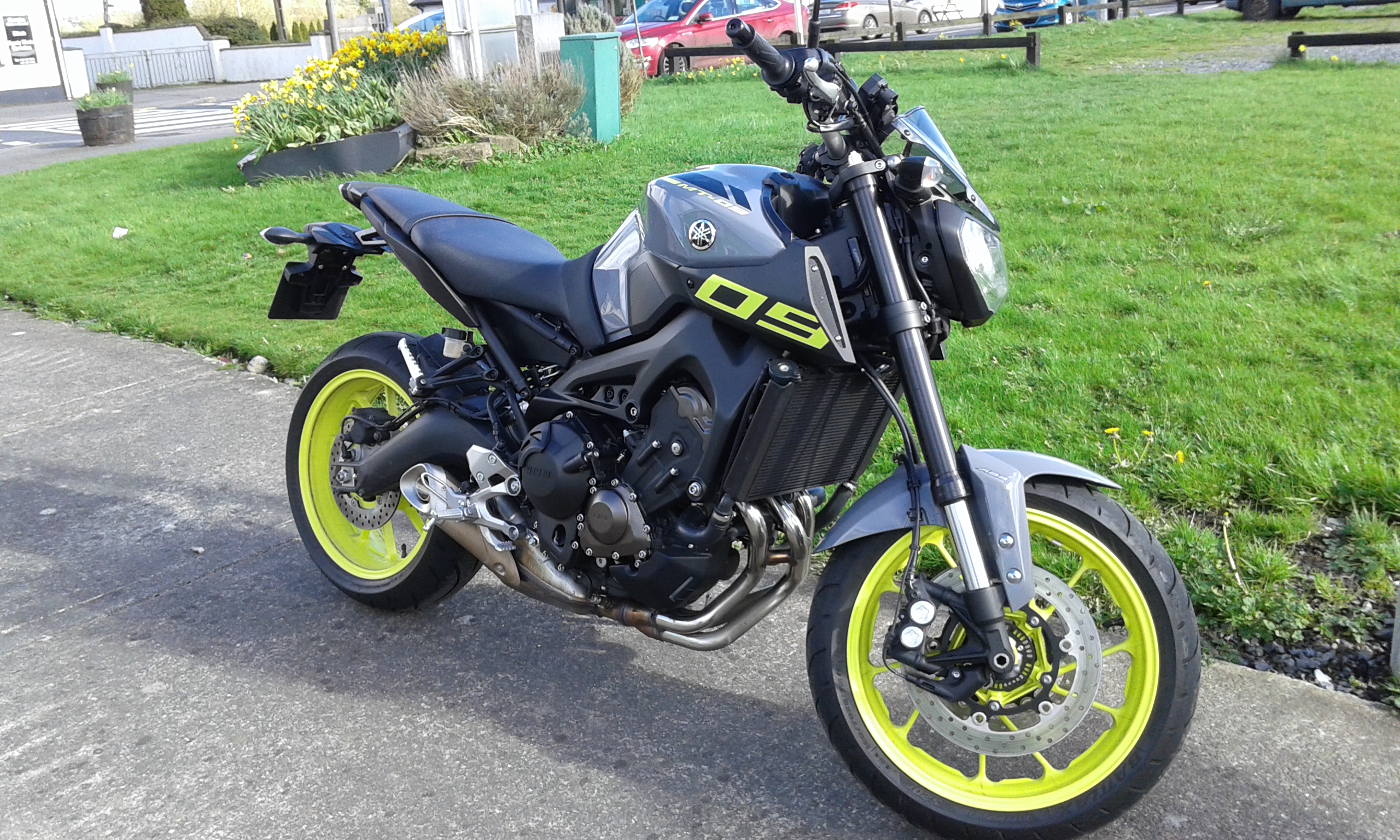 2016 YAMAHA MT-09 "Fluo"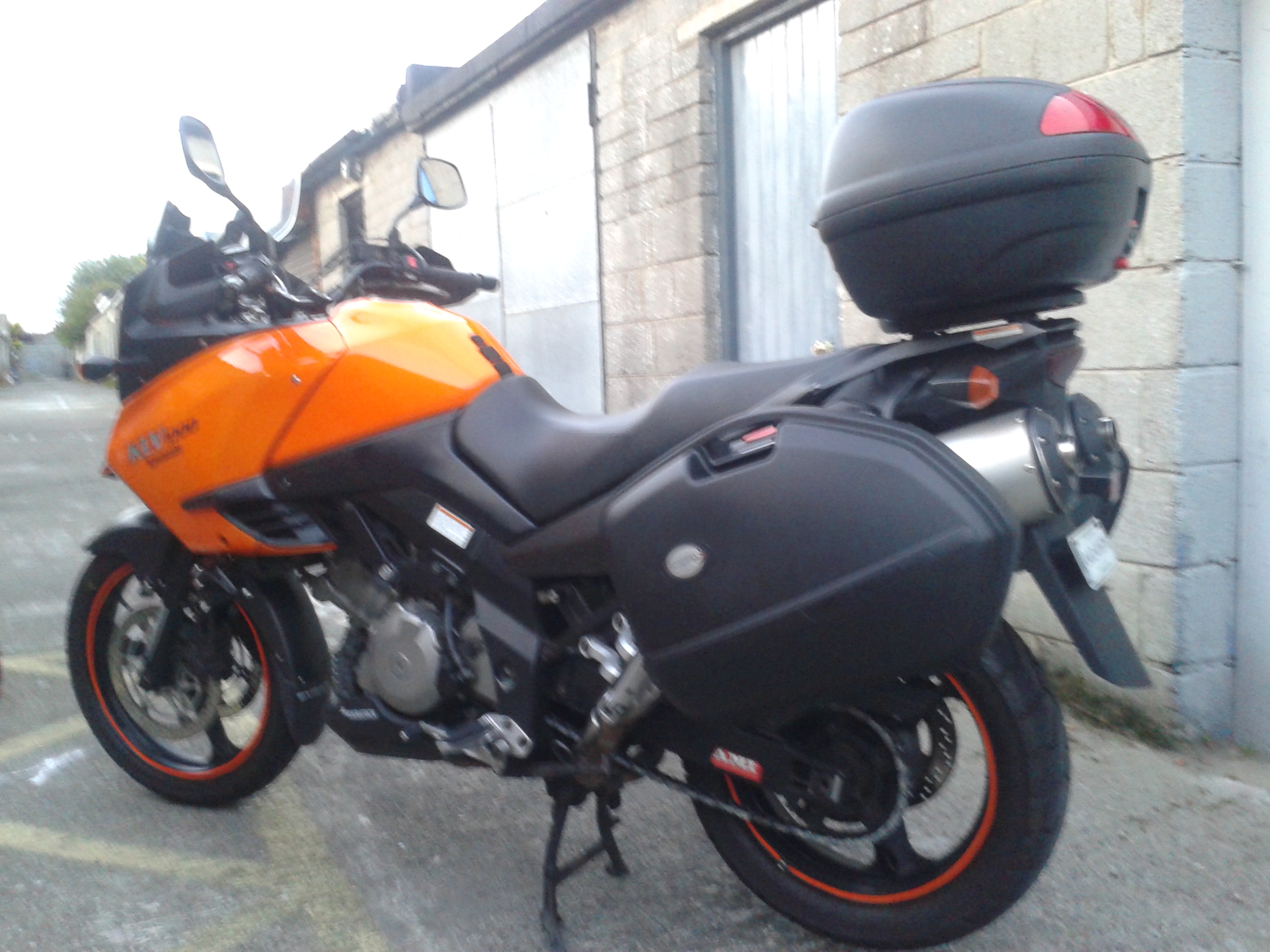 2004 Kawasaki KLV1000 Big, comfortable (great saddle!) but engine needs tuning.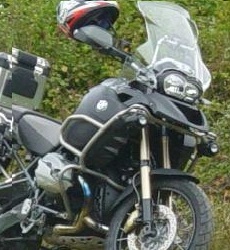 2013 BMW R1200GS Adventure.
Great bike - very comfortable but a bit too high.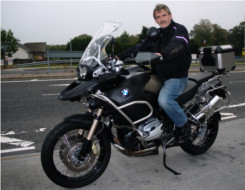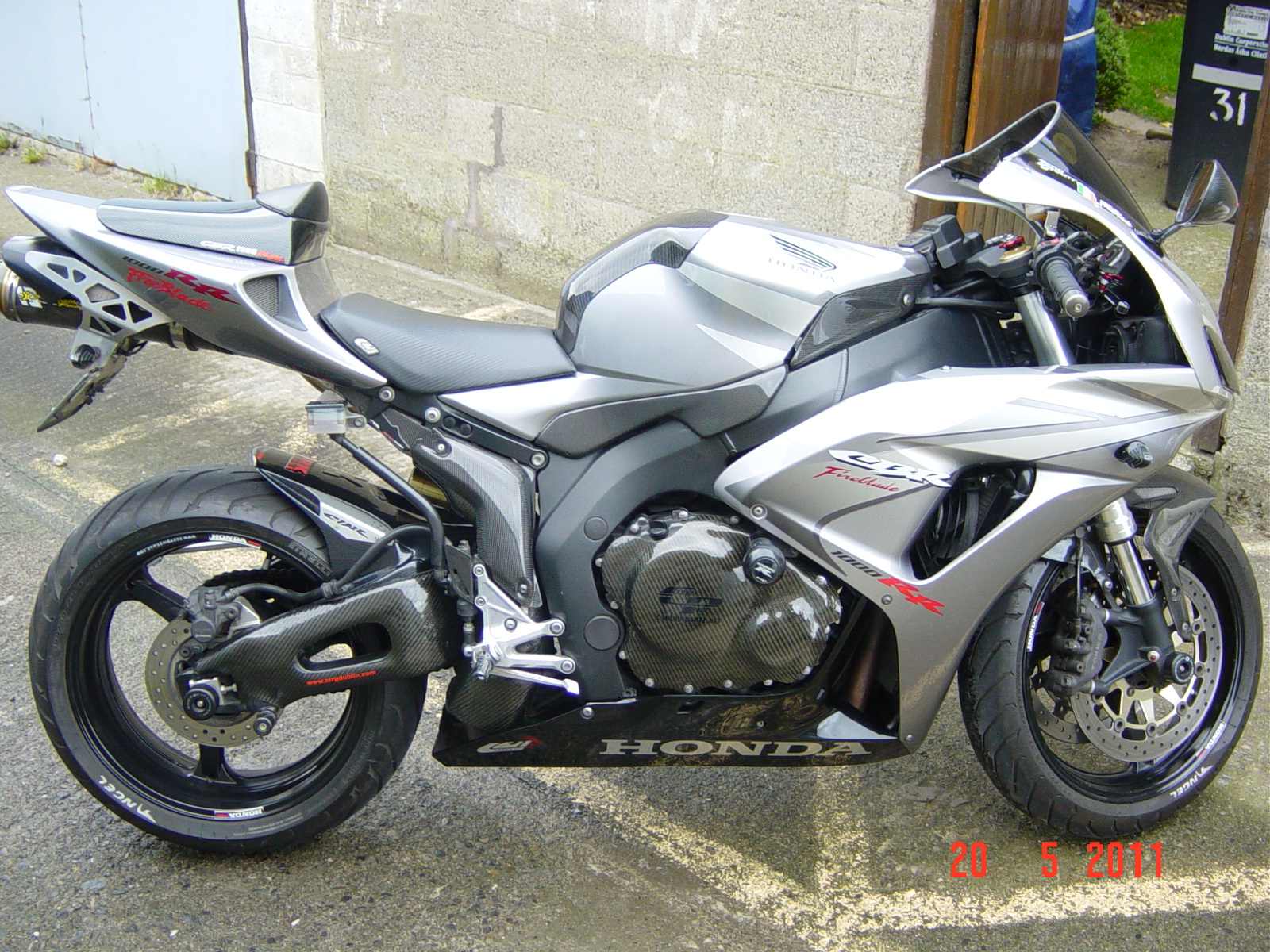 A 2008 Honda CBR1000RR Fireblade (bought new) As you can see, over 30 modifications including loads of carbon fibre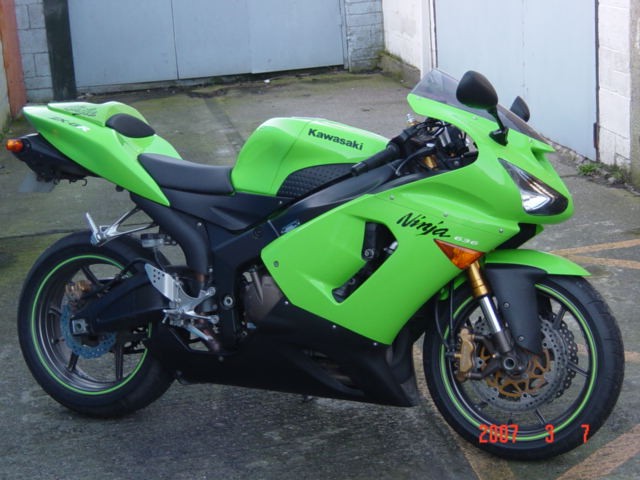 A fab 2006 Kawasaki ZX 636 Ninja. Love the Kawi green. Hooligan machine !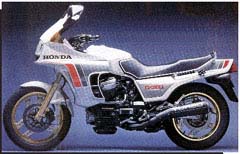 A Honda CX500 Turbo (1982 believe it or not - way ahead of its time)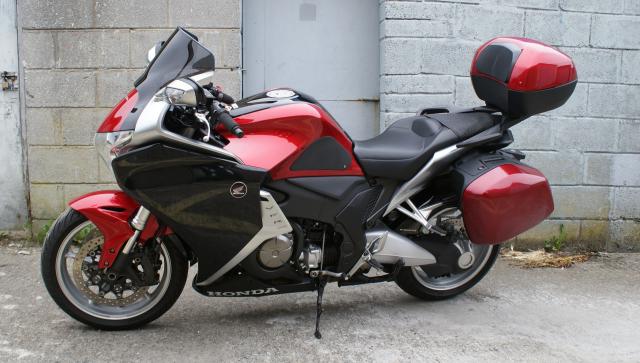 2010 Honda VFR1200F - smooth endless power and acceleration ! Lovely looking bike too. Kept spotless by its previous owner too !!!!
Honda CB 500 V-Tech. Very fast. Great commuter.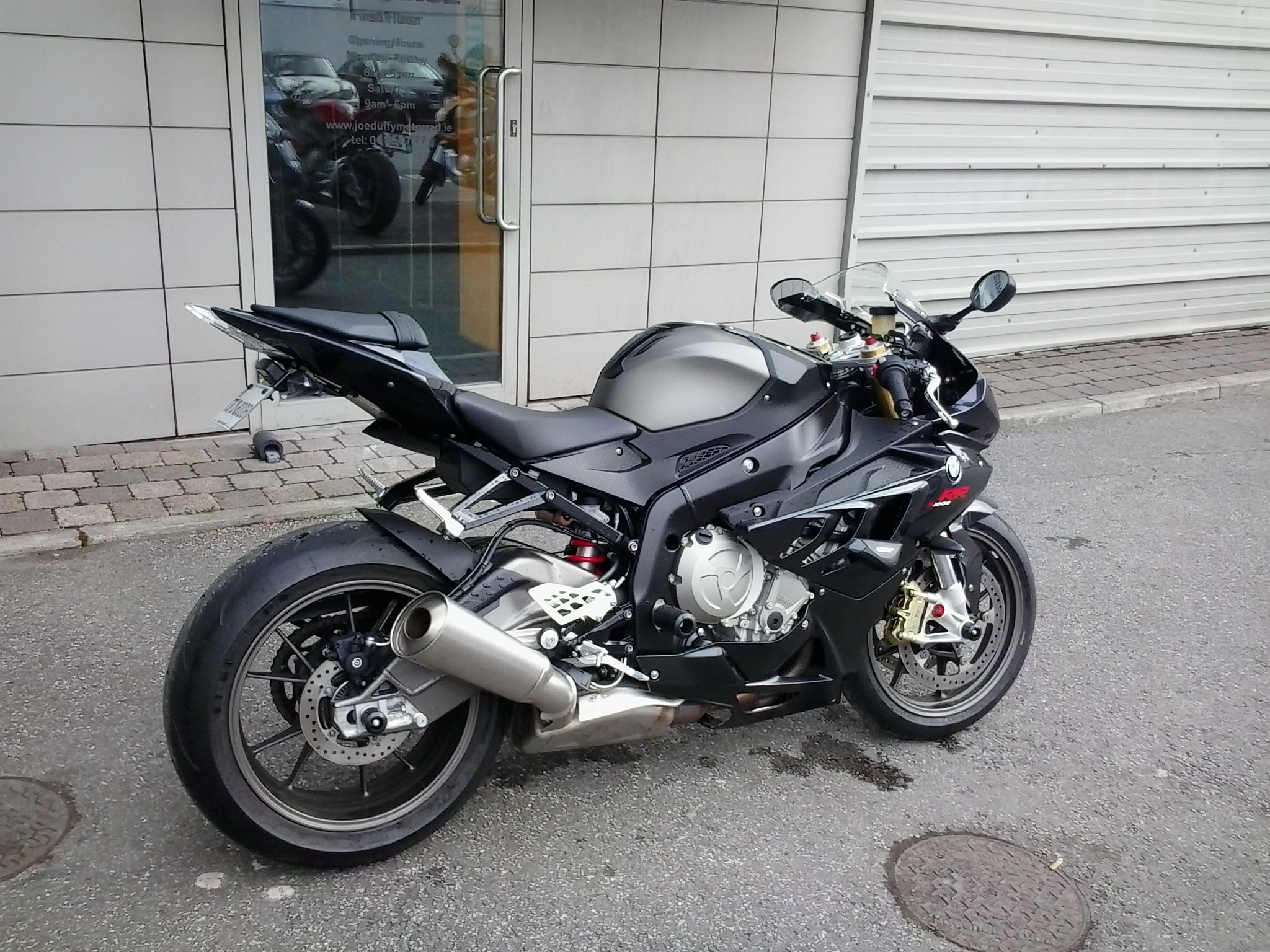 My 2013 BMW S1000RR. Definitely the best sportsbike ever. Lovely to ride. I had added a few tasty carbon bits. Would love another one.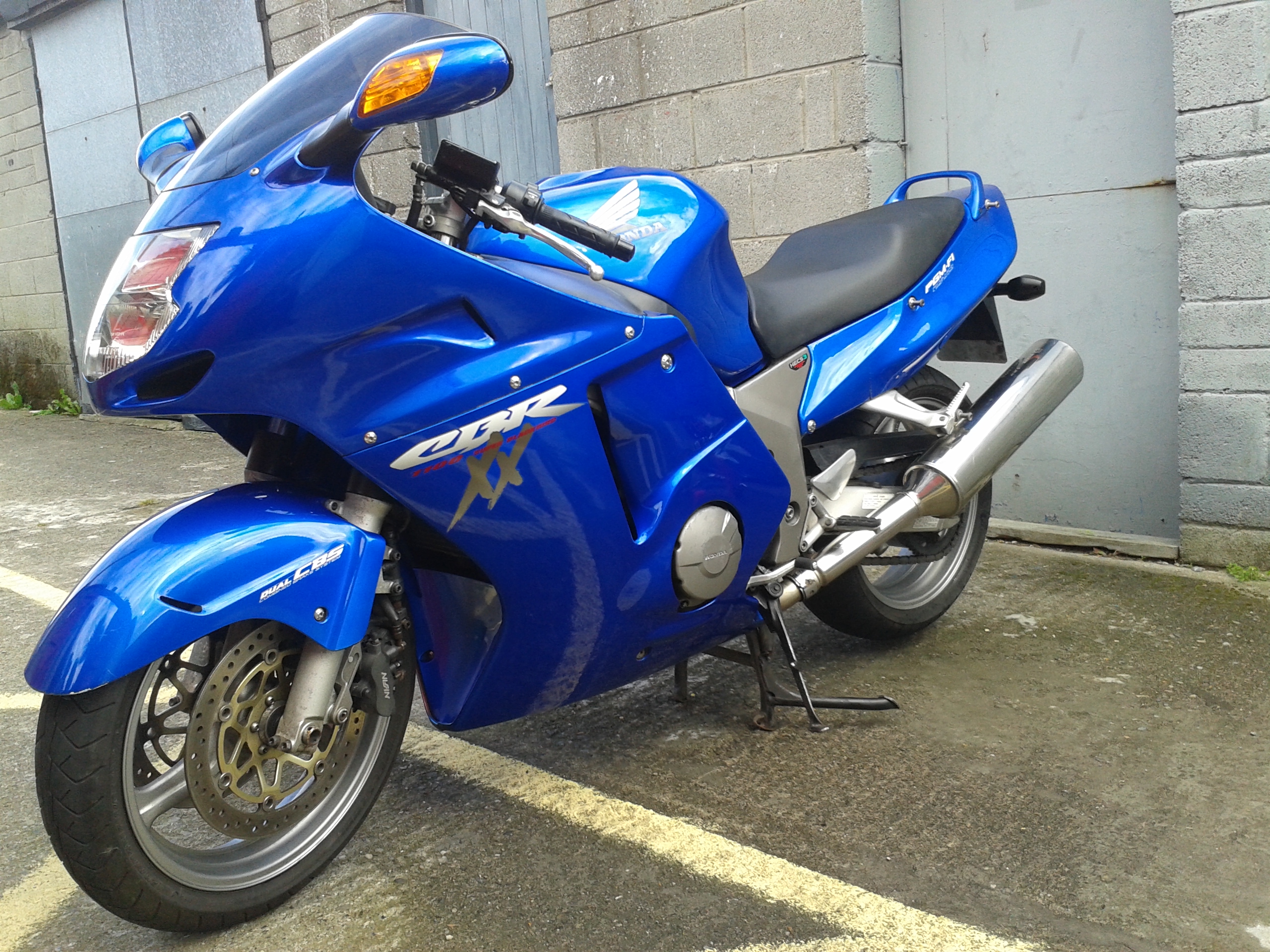 A 2001 Honda Blackbird 1100XX which I picked up for a steal at €2,000 in 2015. A few minor defects but nice to ride. Powerful for the year (was the fastest production road bike when it was introduced) but heavy on petrol.

A Suzuki TS125 similar to the one I owned. Bought when my Yamaha RD350 was stolen (for the second time|).

A Yamaha RD 350E similar to the one I owned. Really fast. Mad for wheelies!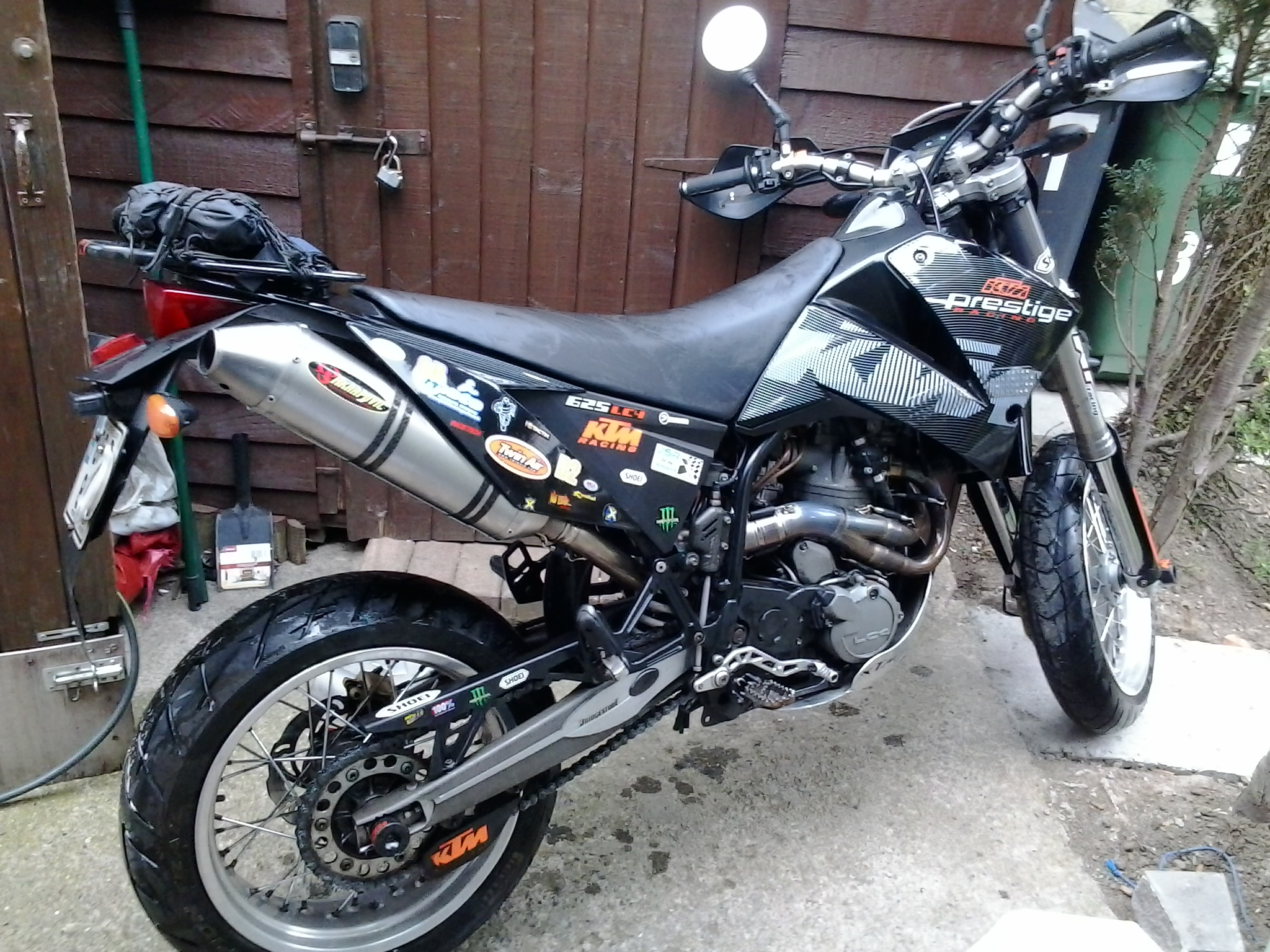 A 2006 KTM 625 Supermoto. Big single with twin Akrapovic exhausts. LOUD !! Very unreliable though.

A 1999 Honda CB1 400. In great condition (Jap import).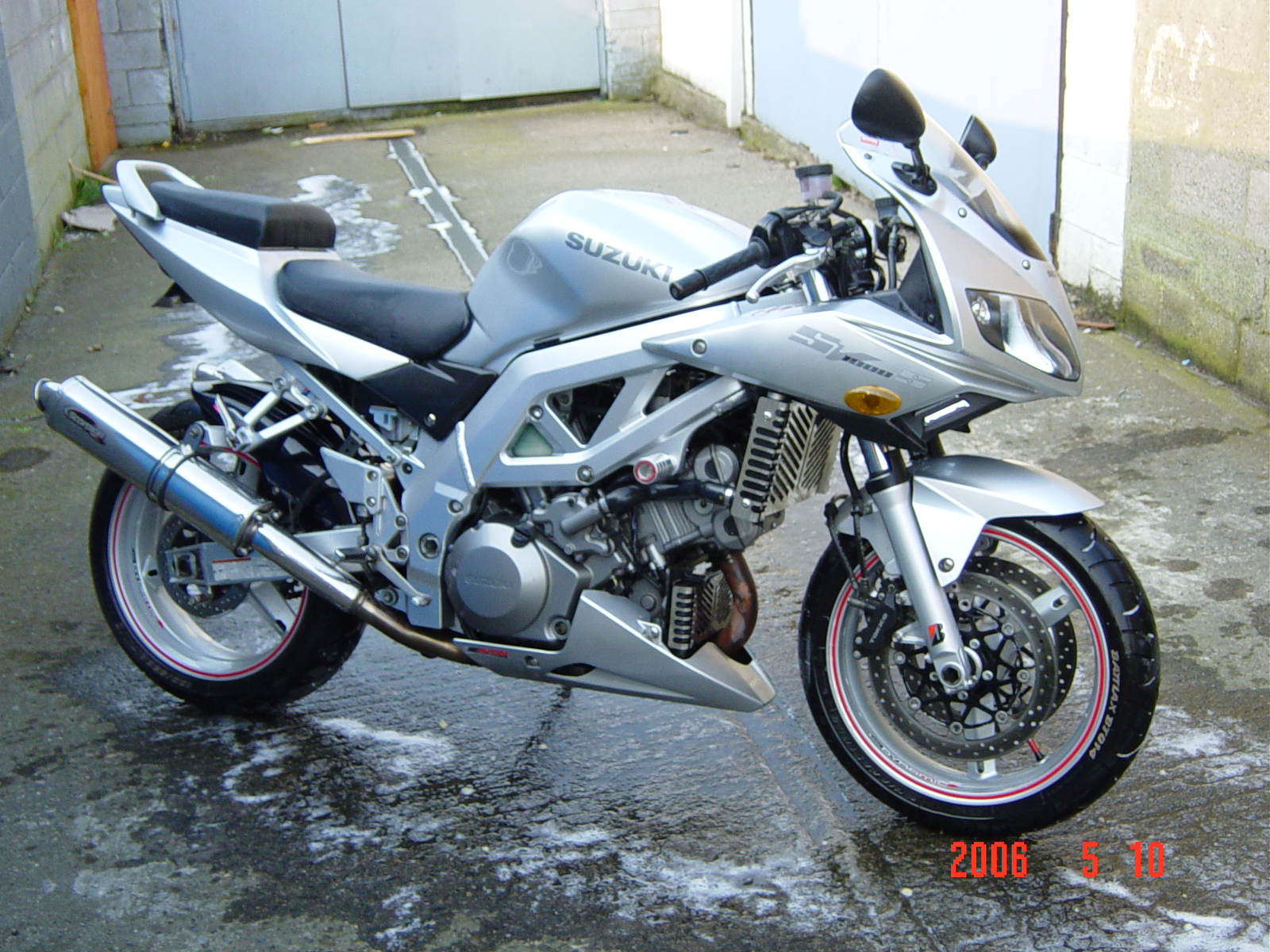 A lovely 2003 Suzuki SV1000S with twin Scorpion exhausts.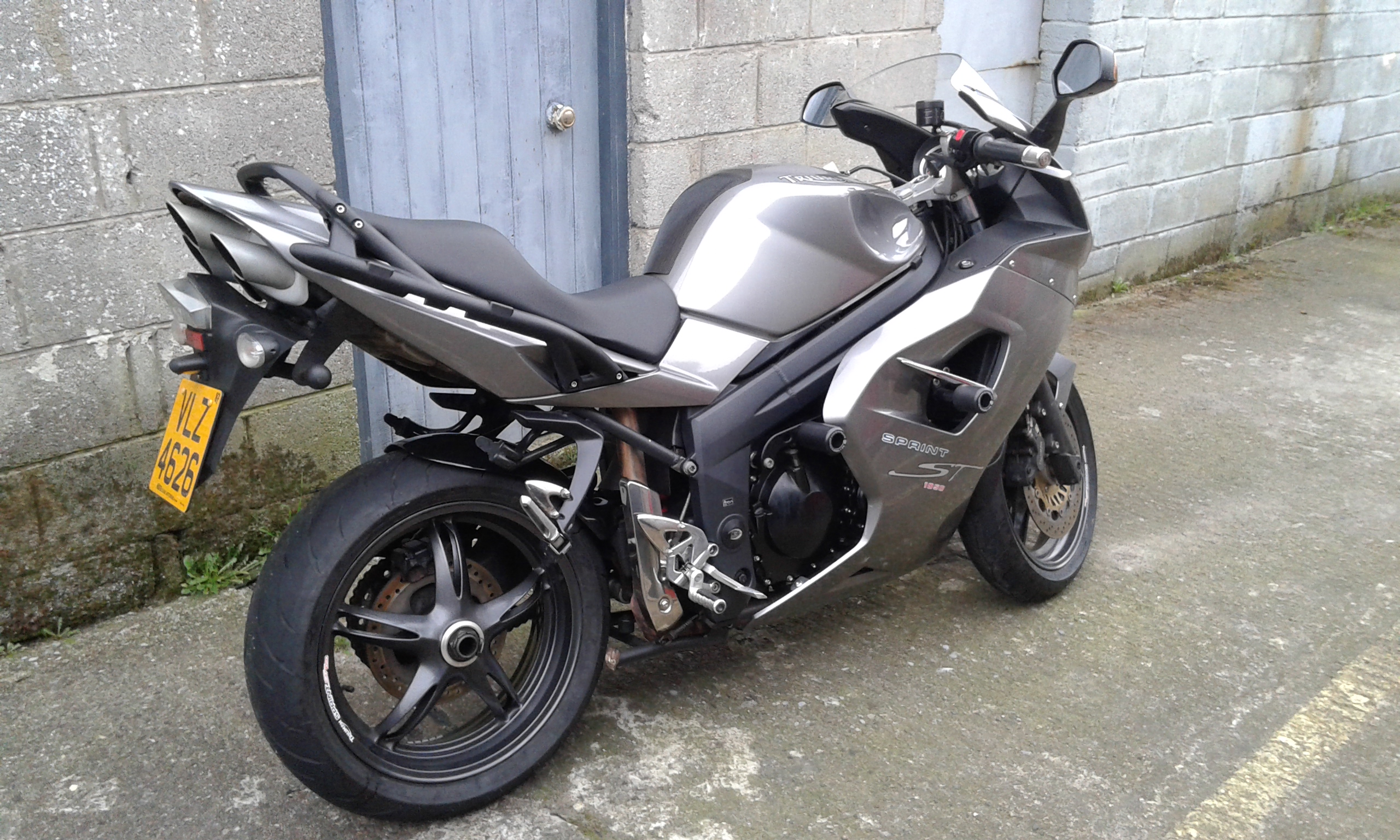 A 2008 Triumph Sprint ST 1050. Bought in Belfast and immaculate. First Triumph and very impressed. As good a finish as Jap bikes and not a bit of rust. Lovely to ride too.

A Yamaha Thundercat 600. Very under-rated bike. Fab!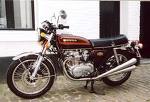 My first "Superbike" - a Honda CB550K. Lovely machine.
Honda CB750 KZ (mine was a lovely red colour) My first BRAND NEW bike !!! Loved it. Massive comfortable.

A Yamaha YB100. Bought and sold the same day to trade-in for the Suzuki TS 125 !

A Yamaha 1.1 (XS 1100). Mine had Windjammer full fairing with radio-cassette, King & Queen seat and full Krauser luggage as well as cruising pegs and spotlights!! Plus a 4-into-1 system.

MY FIRST BIKE !!! A Yamaha AS1 125 two-stroke. Used to ride to secondary school on it!