All the Bikes I've Owned
I've had 25 bikes through the years. Most of the following photos are of the actual bikes but there are a couple which I had before the era of digital cameras !! So some photos are taken from the internet.
My 2014 BMW K1600GTL Exclusive.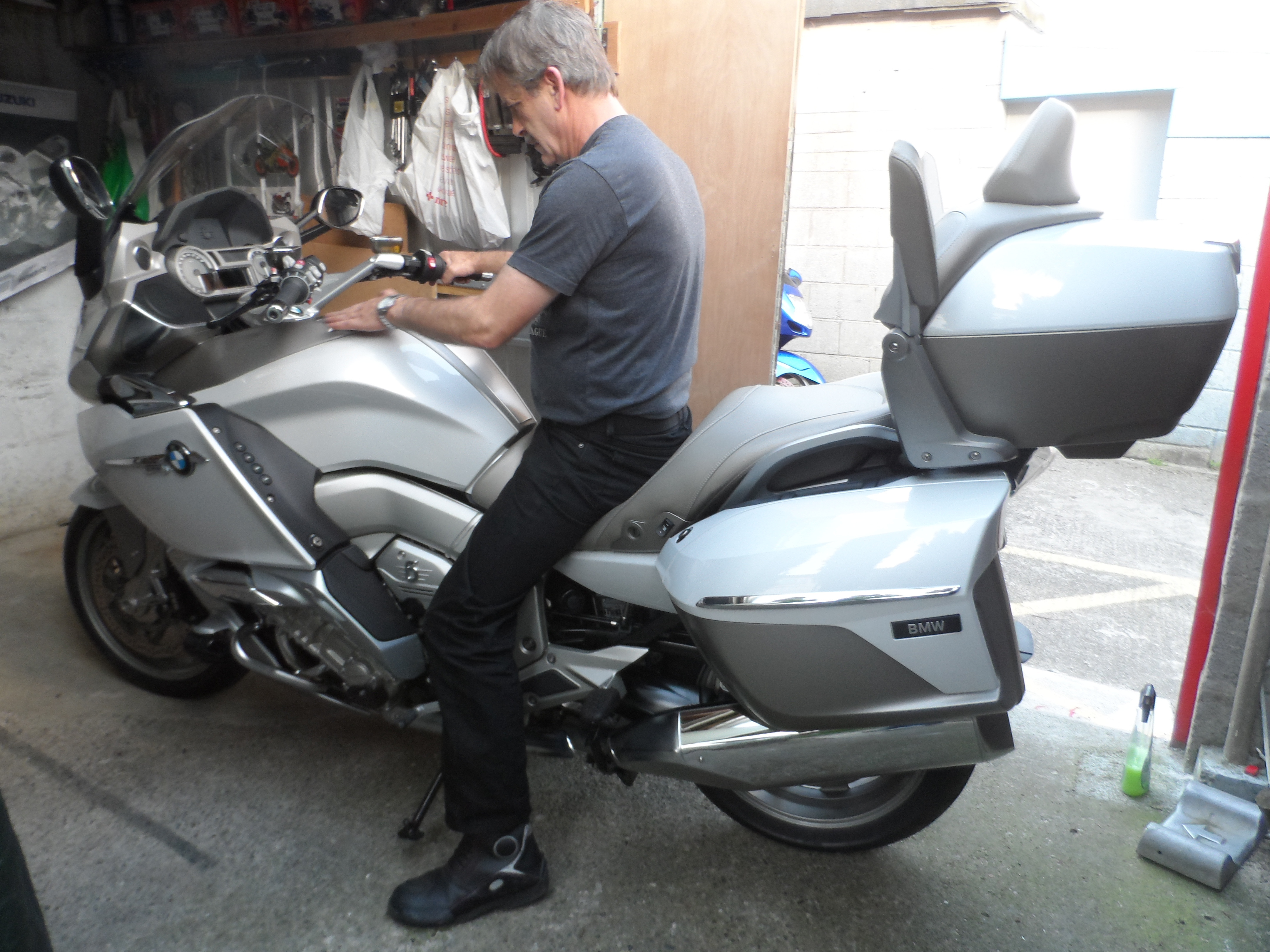 My 2015 KTM 1290 Super Adventure (bought March 2018) with only 8,500Km & came with full KTM luggage.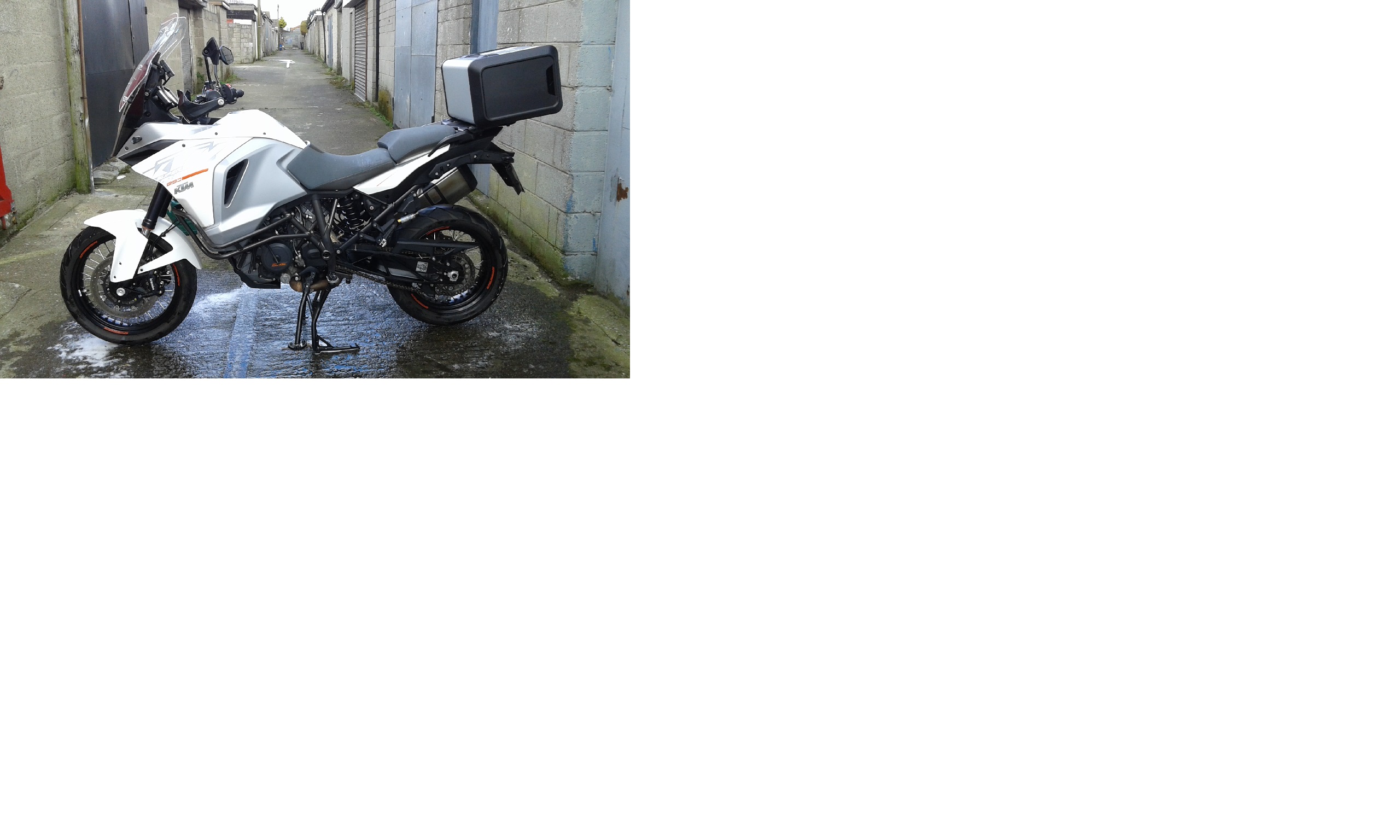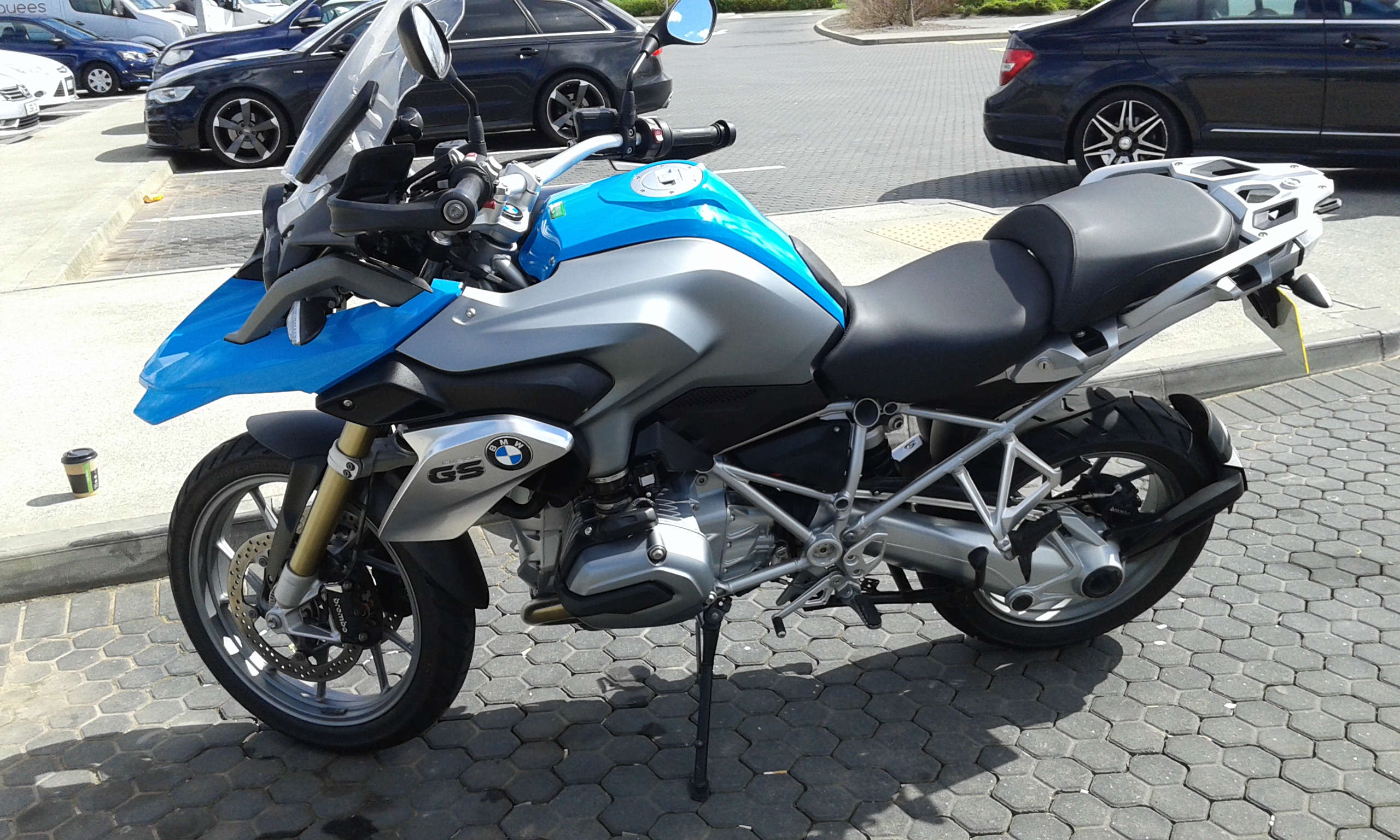 2013 BMW R1200GS LC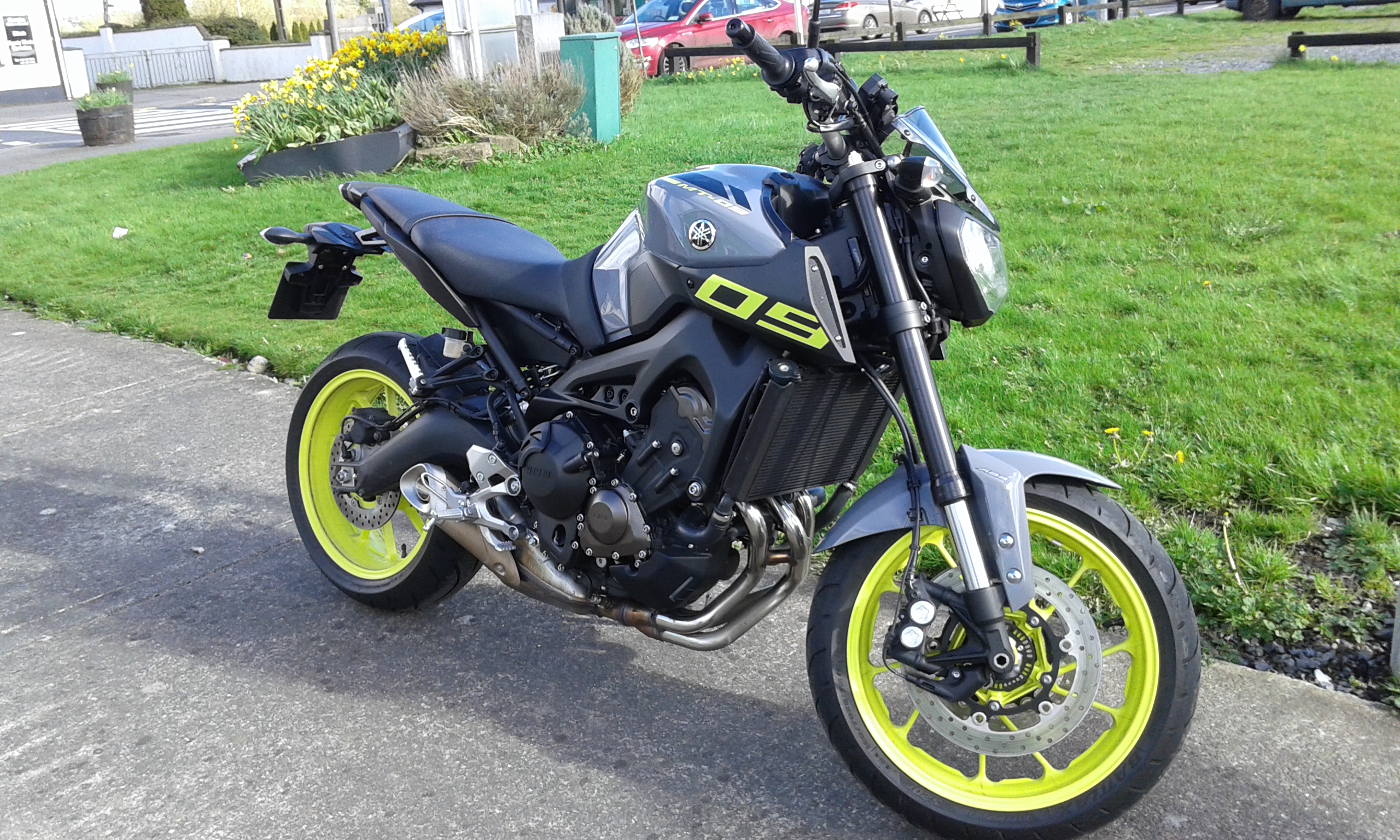 2016 YAMAHA MT-09 "Fluo"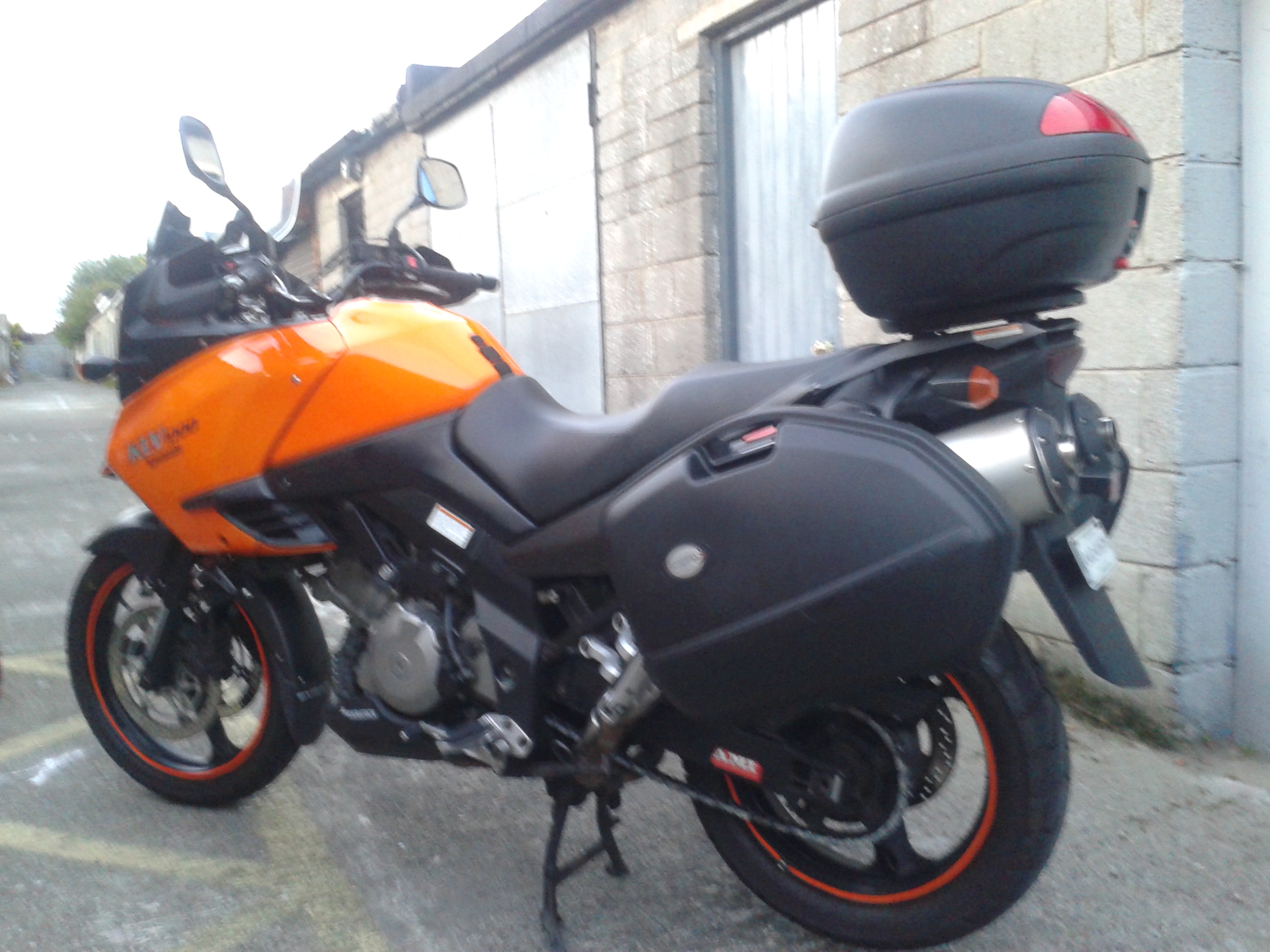 2004 Kawasaki KLV1000 Big, comfortable (great saddle!) but engine needs tuning.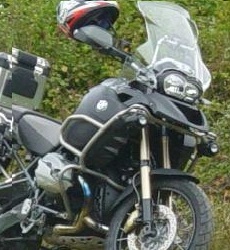 2013 BMW R1200GS Adventure.
Great bike - very comfortable but a bit too high.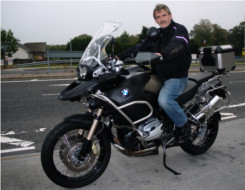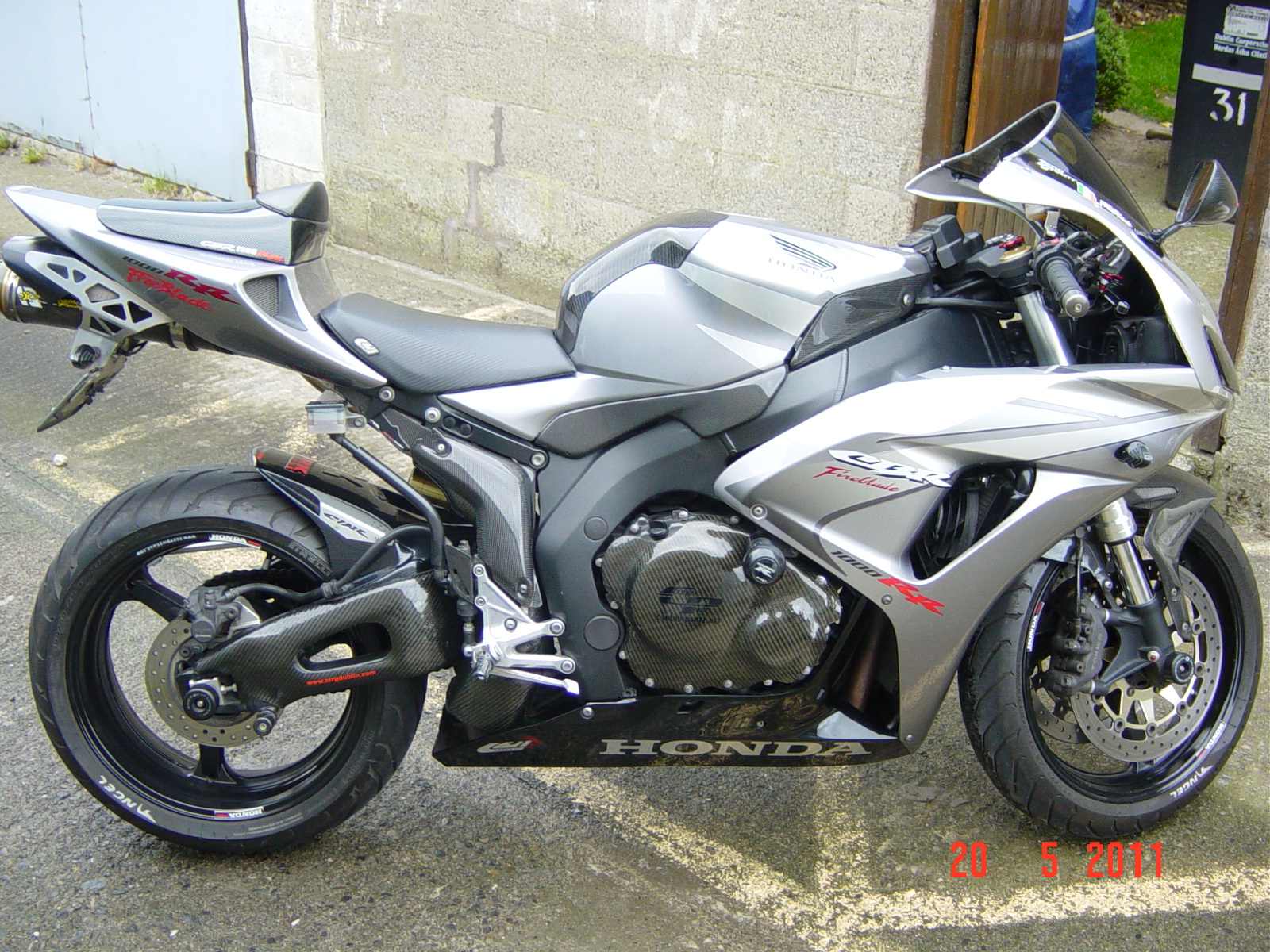 A 2008 Honda CBR1000RR Fireblade (bought new) As you can see, over 30 modifications including loads of carbon fibre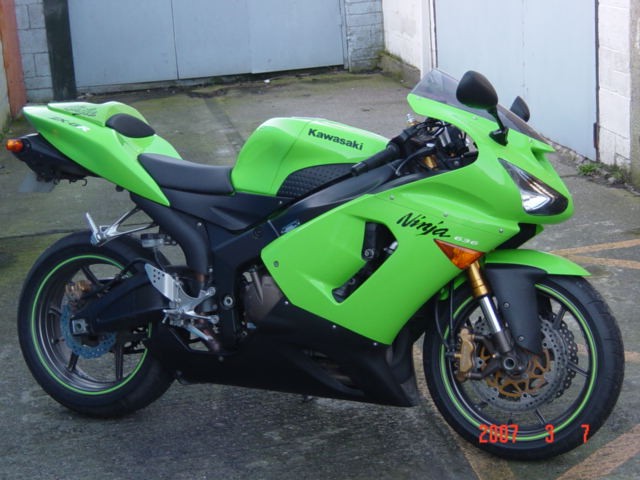 A fab 2006 Kawasaki ZX 636 Ninja. Love the Kawi green. Hooligan machine !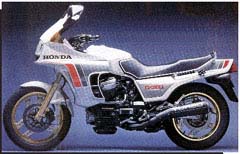 A Honda CX500 Turbo (1982 believe it or not - way ahead of its time)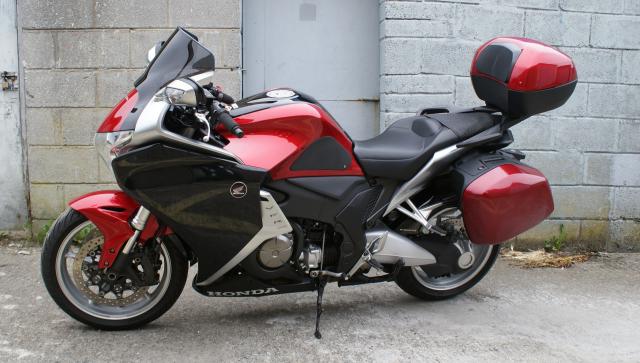 2010 Honda VFR1200F - smooth endless power and acceleration ! Lovely looking bike too. Kept spotless by its previous owner too !!!!
Honda CB 500 V-Tech. Very fast. Great commuter.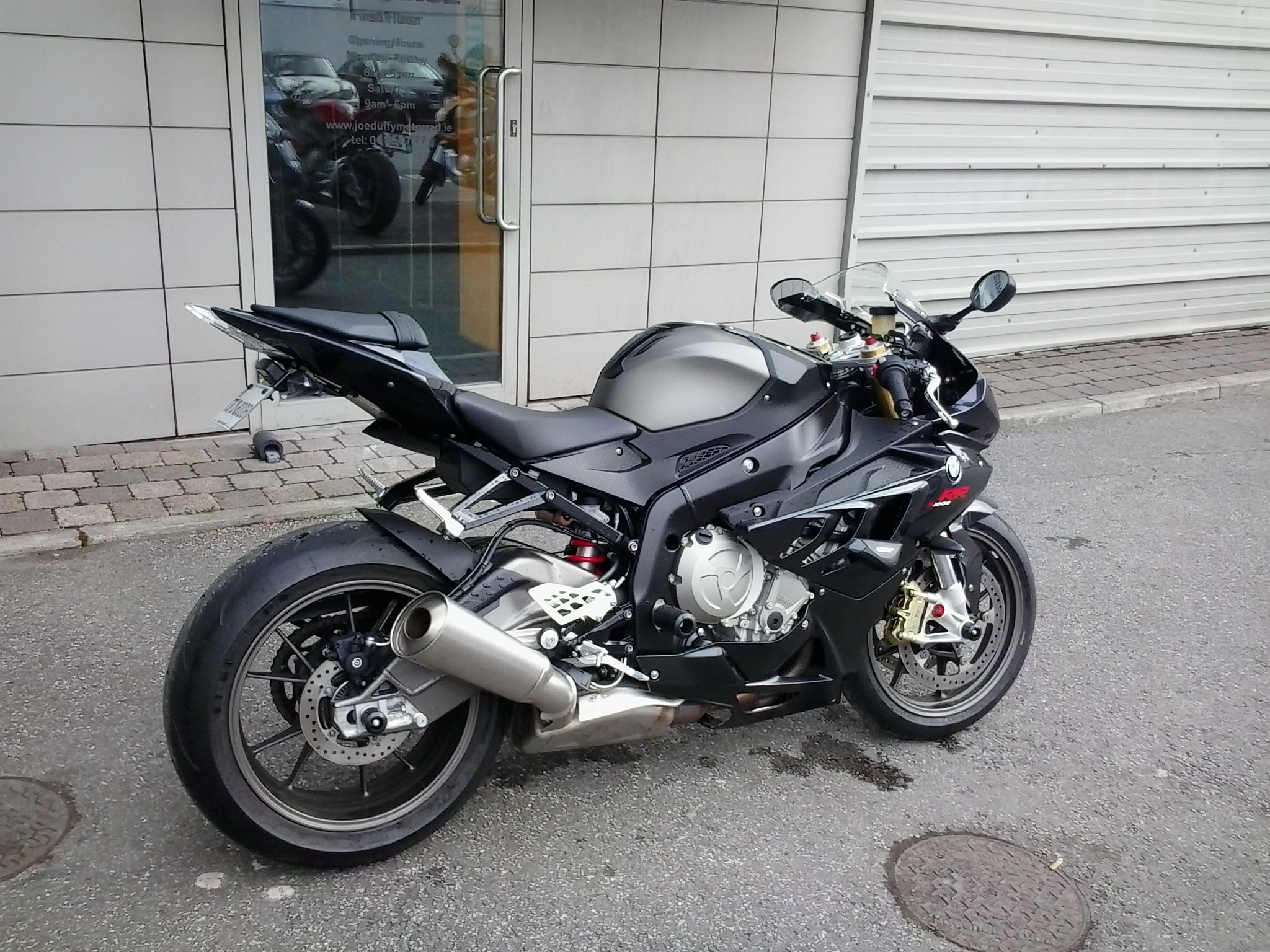 My 2013 BMW S1000RR. Definitely the best sportsbike ever. Lovely to ride. I had added a few tasty carbon bits. Would love another one.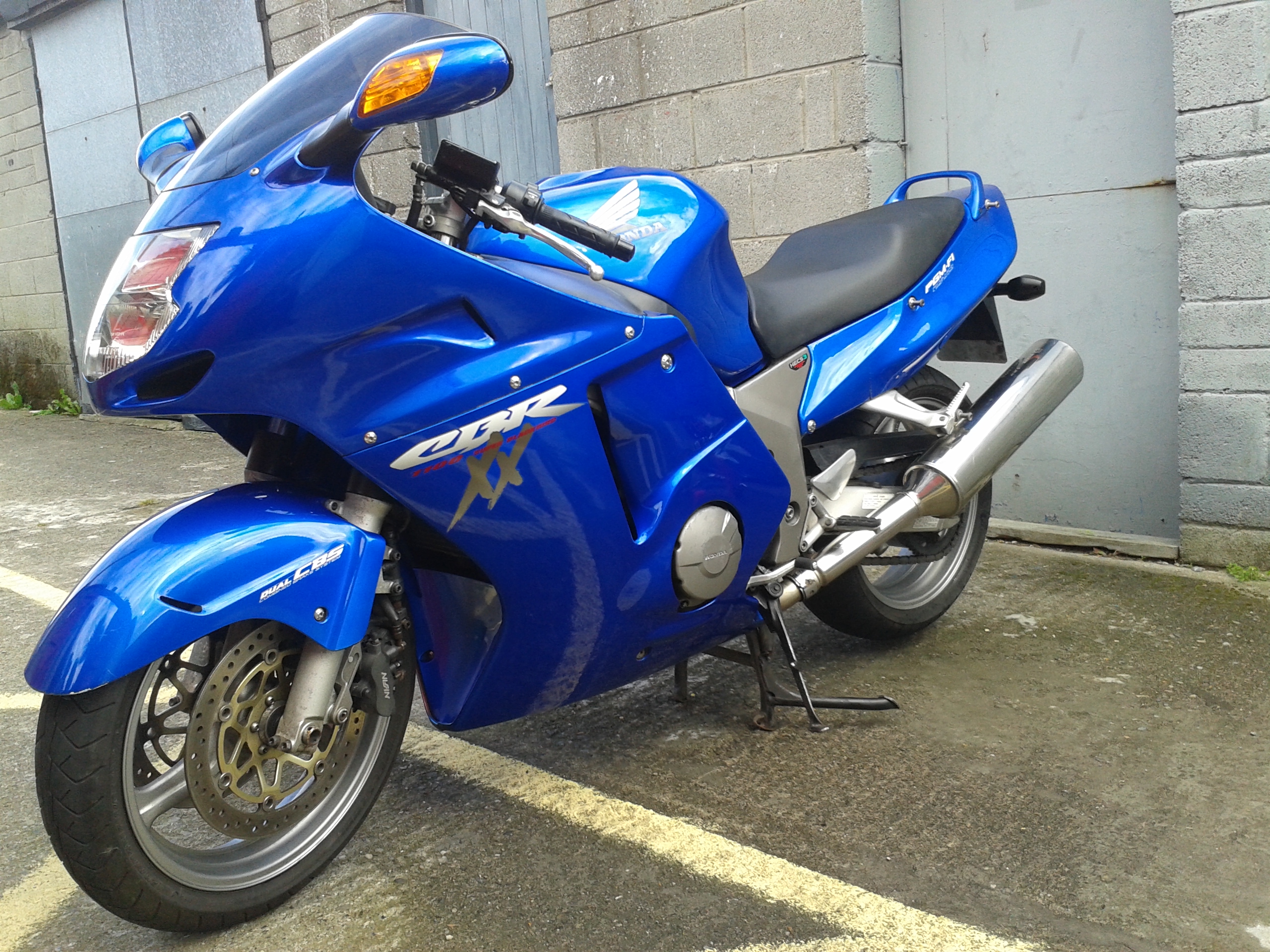 A 2001 Honda Blackbird 1100XX which I picked up for a steal at €2,000 in 2015. A few minor defects but nice to ride. Powerful for the year (was the fastest production road bike when it was introduced) but heavy on petrol.

A Suzuki TS125 similar to the one I owned. Bought when my Yamaha RD350 was stolen (for the second time|).

A Yamaha RD 350E similar to the one I owned. Really fast. Mad for wheelies!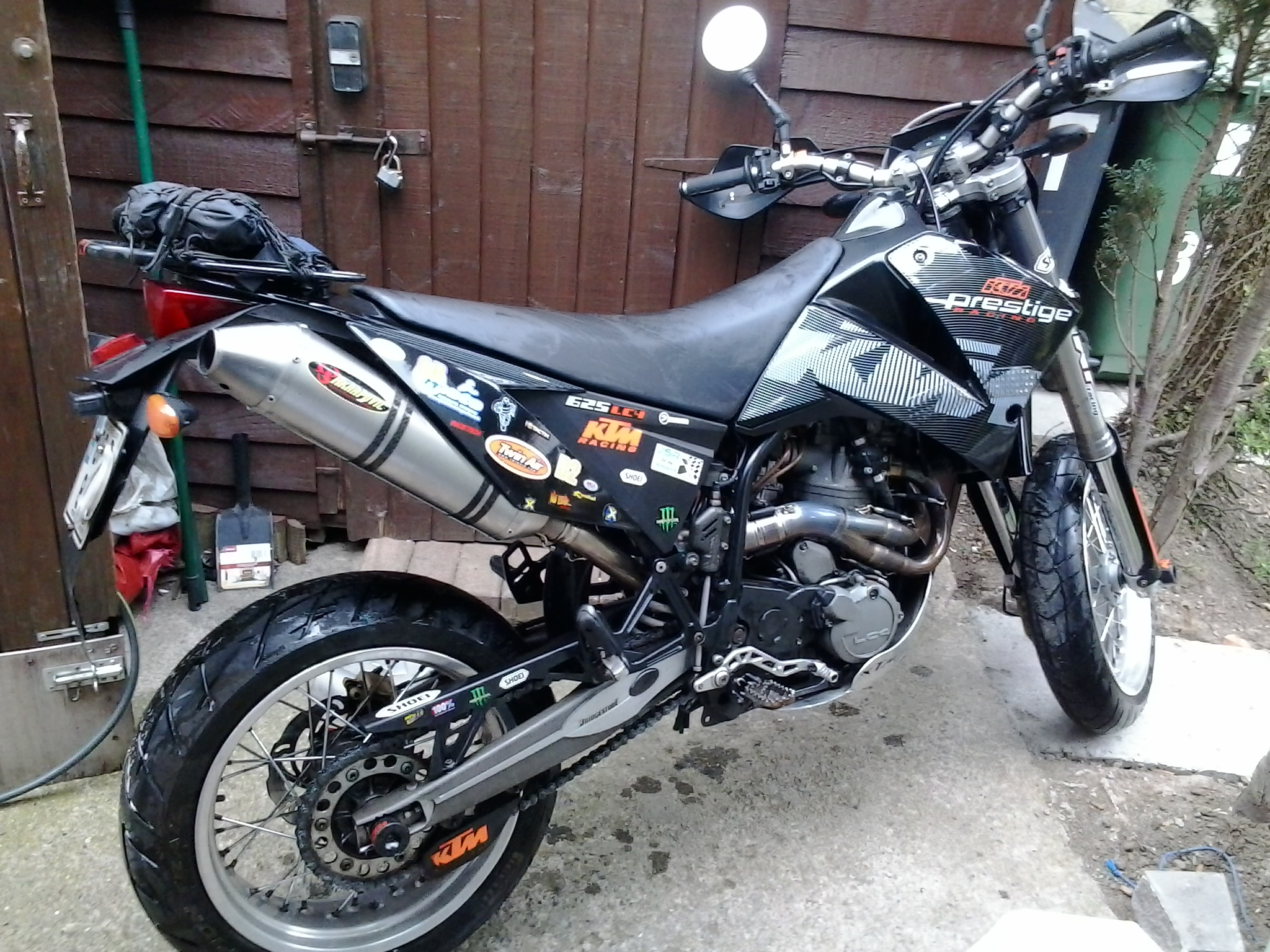 A 2006 KTM 625 Supermoto. Big single with twin Akrapovic exhausts. LOUD !! Very unreliable though.

A 1999 Honda CB1 400. In great condition (Jap import).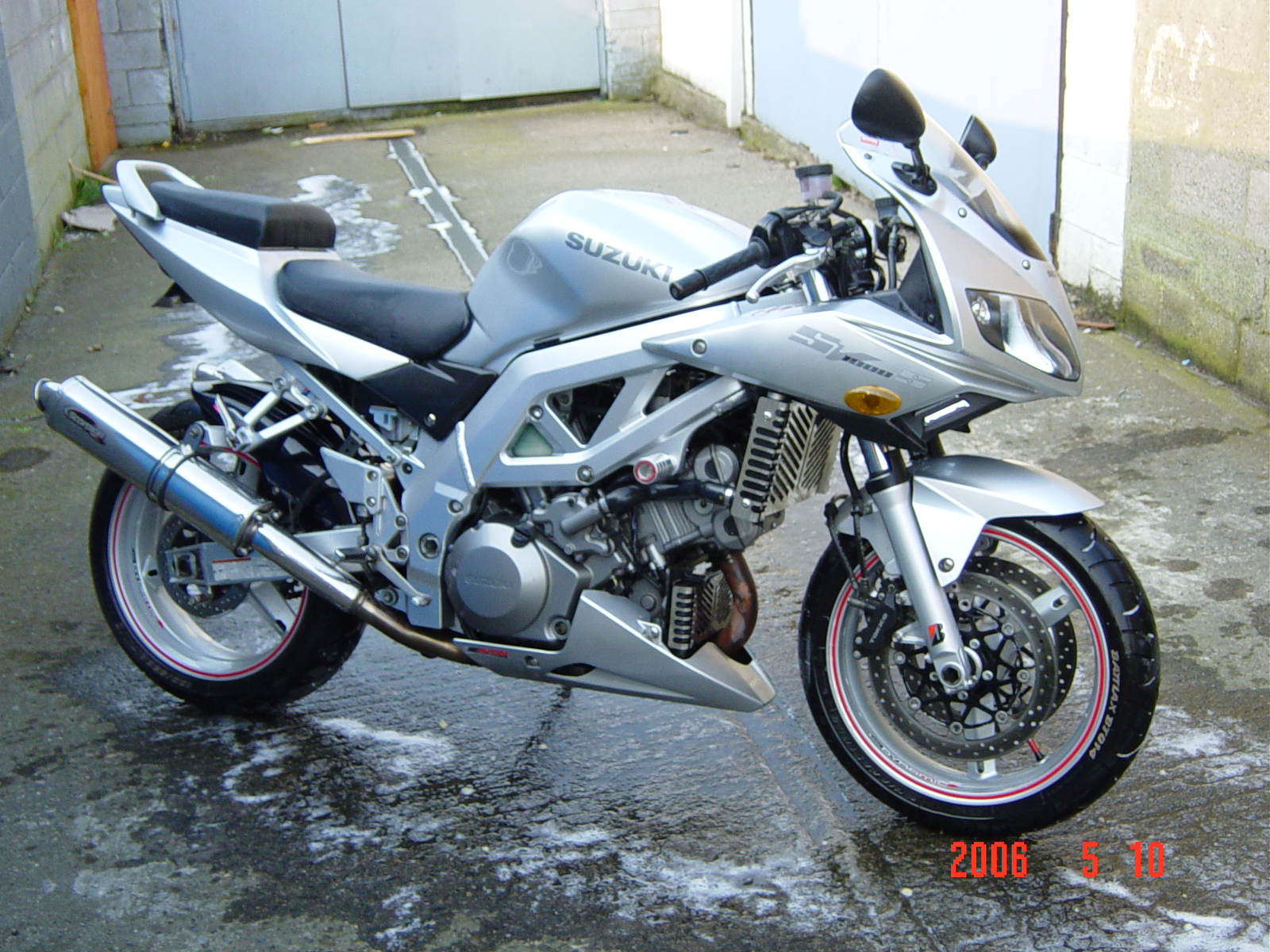 A lovely 2003 Suzuki SV1000S with twin Scorpion exhausts.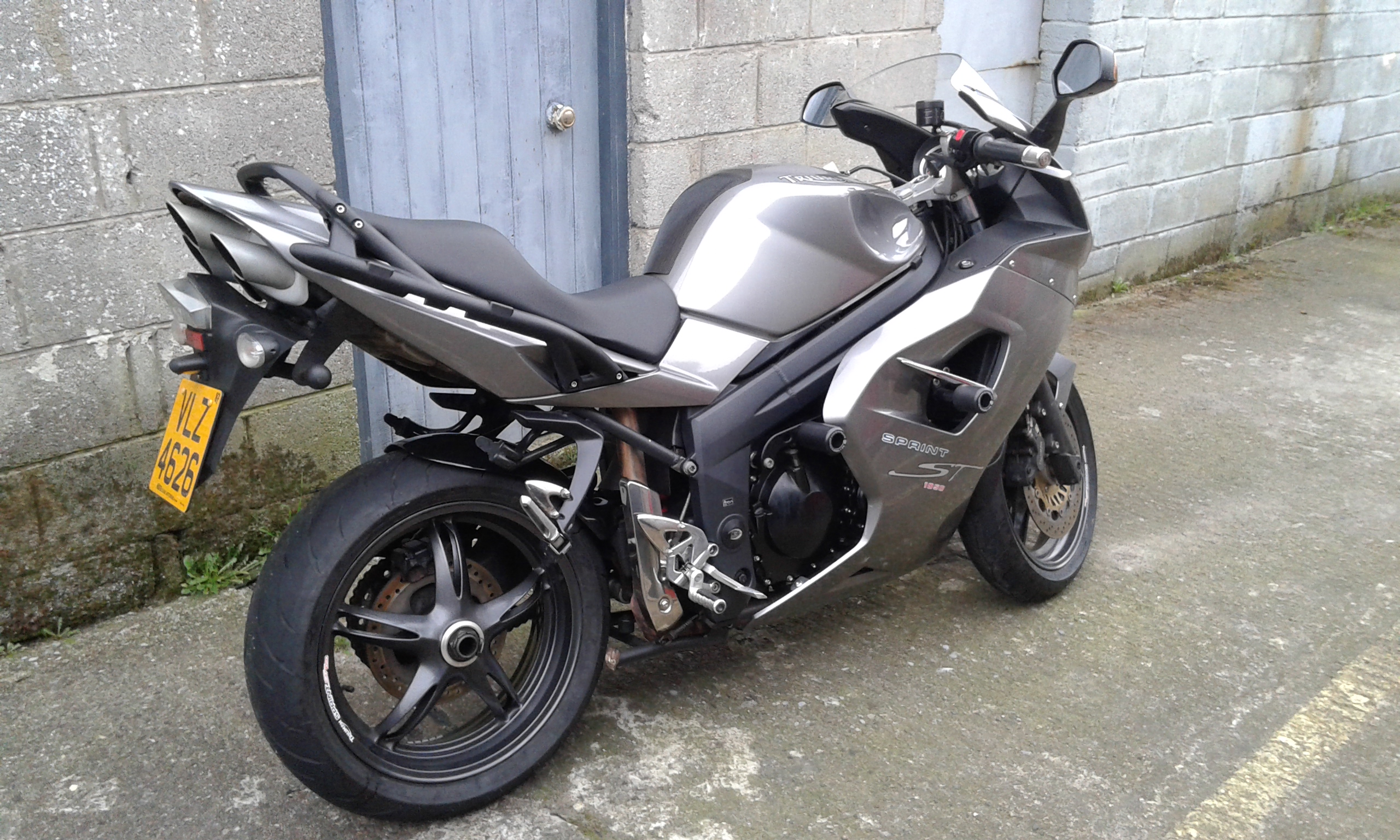 A 2008 Triumph Sprint ST 1050. Bought in Belfast and immaculate. First Triumph and very impressed. As good a finish as Jap bikes and not a bit of rust. Lovely to ride too.

A Yamaha Thundercat 600. Very under-rated bike. Fab!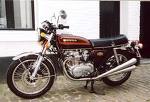 My first "Superbike" - a Honda CB550K. Lovely machine.
Honda CB750 KZ (mine was a lovely red colour) My first BRAND NEW bike !!! Loved it. Massive comfortable.

A Yamaha YB100. Bought and sold the same day to trade-in for the Suzuki TS 125 !

A Yamaha 1.1 (XS 1100). Mine had Windjammer full fairing with radio-cassette, King & Queen seat and full Krauser luggage as well as cruising pegs and spotlights!! Plus a 4-into-1 system.

MY FIRST BIKE !!! A Yamaha AS1 125 two-stroke. Used to ride to secondary school on it!
Welcome from Alan
Welcome to the Blog of Alan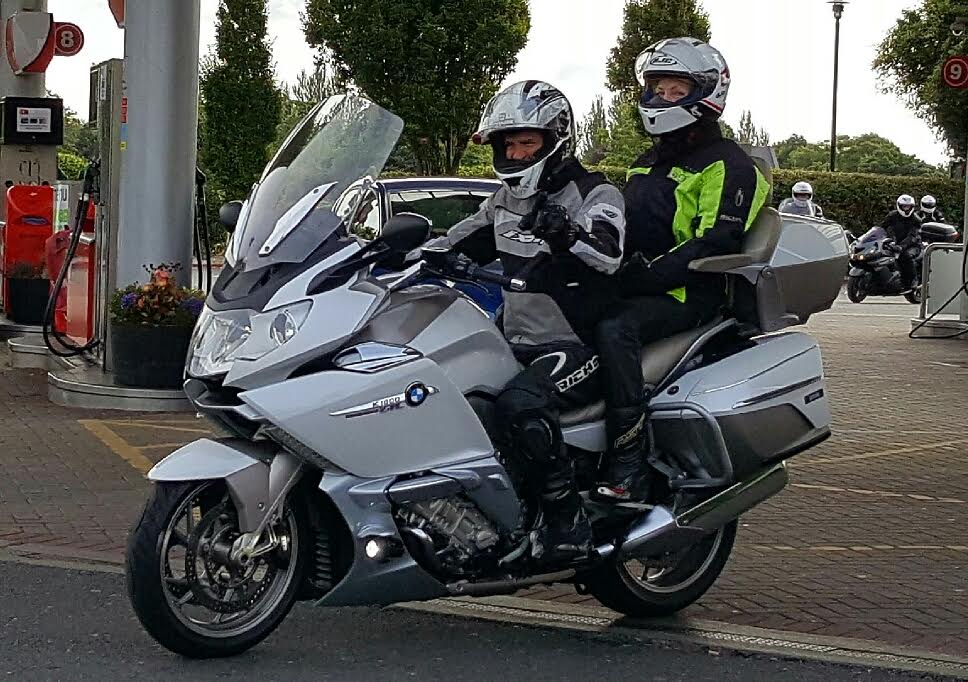 This is a collection of my experiences gained from years of motorcycling and touring around
Ireland.
The blog is a work in progress and contains reviews of cafes and restaurants I have visited,
bike and equipment reviews, photographs and anything remotely to do with motorcycling
in Ireland.
Stop by from time to time.
Alan
Restaurants We Have Visited
"Shackelton's Rest" - The Crookstown Inn, Co.Kildare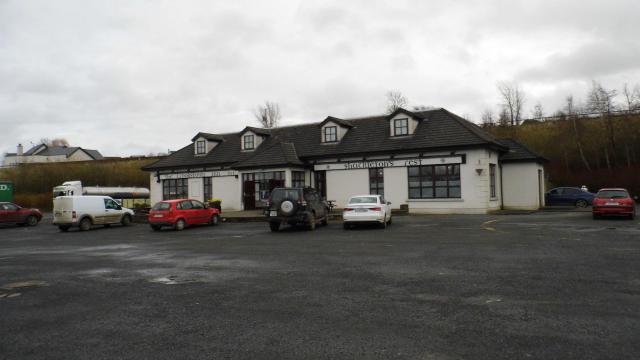 Near Castledermot on the R448. Massive car park . Great breakfast.
Browne's On The Green, Tyrrellspass.
Fab food, good service. There is also a car park out back (gravel surface though).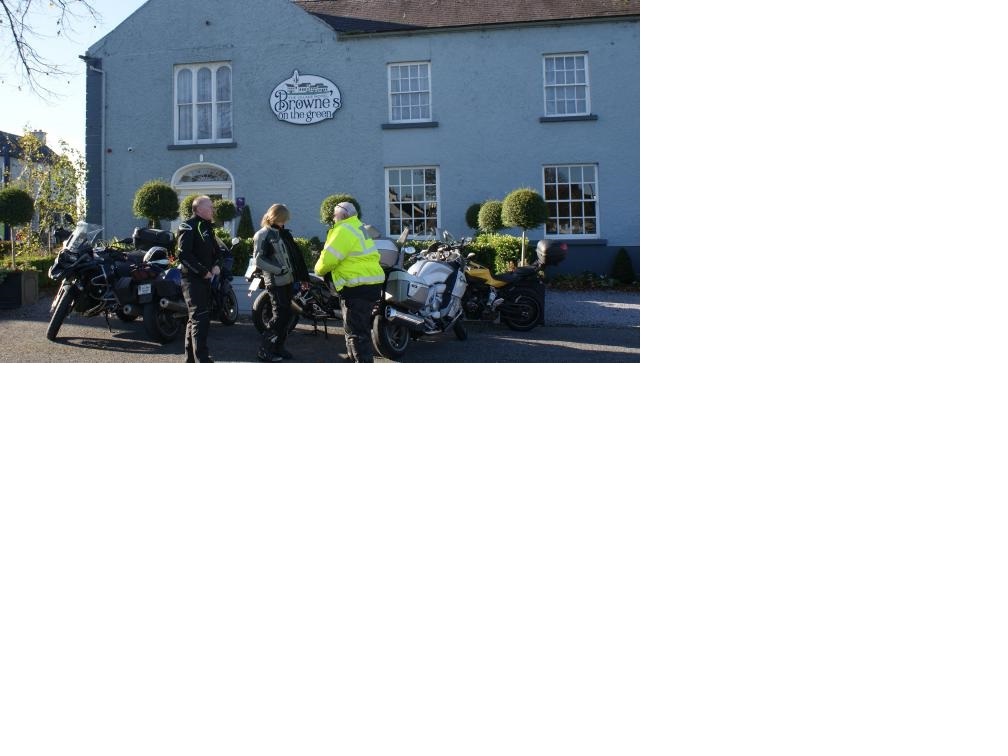 The Court, Stradbally, Co. Laois.
At the far end of the main street, heading towards Carlow. Good parking opposite around the green. Food wasn't great but an alternative if Stradbally Fayre is too packed.
THE CAFÉ, Dromod village, Co.Leitrim.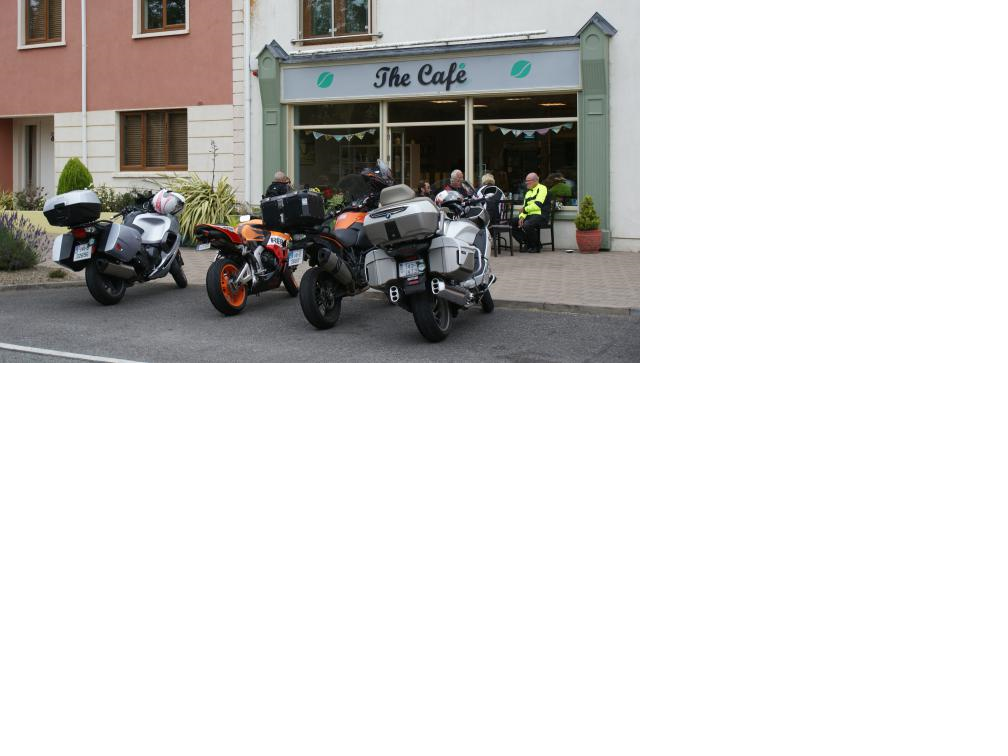 CAFÉ 1, Castlecomber, Co. Kilkenny.
Drive through the town and at the traffic lights take a left and it's immediately on your right. Probably best to park along the Main Street instead as not much room outside the café. Very quick and friendly service and competitively priced too.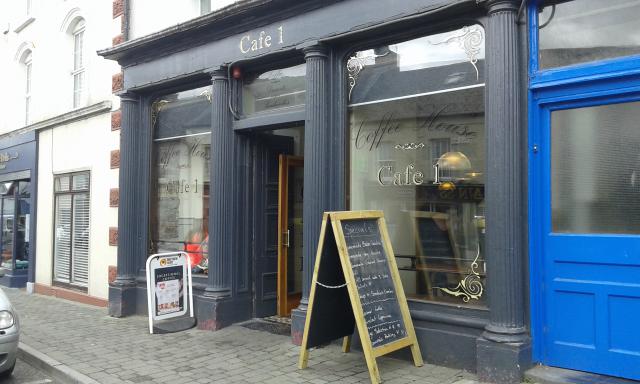 THE SILVER TANKARD, N3 (between Navan & Kells)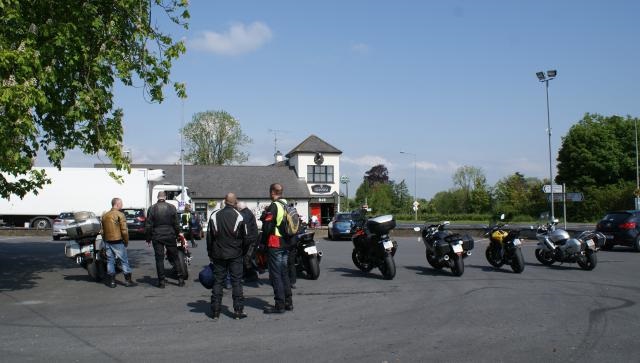 The Silver Tankard is on the N3, just past Navan and before Kells. Great, big car park with "proper" surface. Nice decor inside. Friendly staff and the food was excellent and service was quick. Definitely recommended.
JACK WHITE'S - Brittas, Wicklow (Off Exit 19 on N11)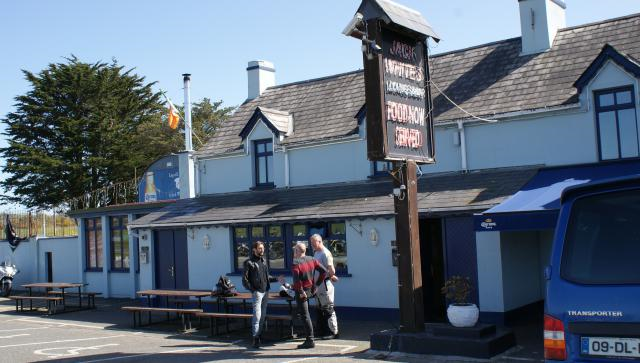 Big place with lots of seating. I booked in advance for 16 people and they kept us a "Reserved" area together. Very reasonably priced breakfast and food was excellent. Staff were friendly. Big car park with proper cement surface !!!!! ..(hate those gravel car parks!!!)
SCANLON'S BAR & RESTAURANT, KINNEGAD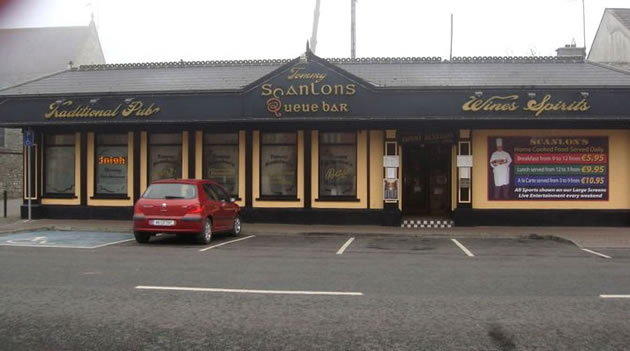 Along the Main Street in Kinnegad, Westmeath. Big car park out the back with mostly concrete surface. The breakfast was fab and very reasonably priced. A busy spot so might be best to book in advance if there is a big group.
Hunterstown Inn, Ardee, Co. Louth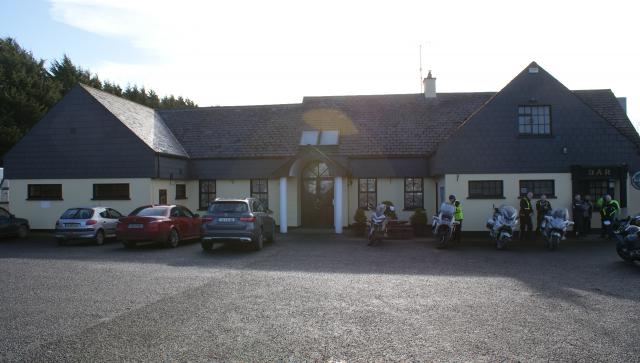 Located between Collon and Ardee on the N2. Good car park. Very spacious inside. Friendly staff and great breakfast.
Quinn's Tea Rooms, Abbeyleix, Co.Laois.
Surprisingly spacious inside with a new conservatory and also seating in the garden. A few tables outsode as well. Staff were very friendly and food looked great.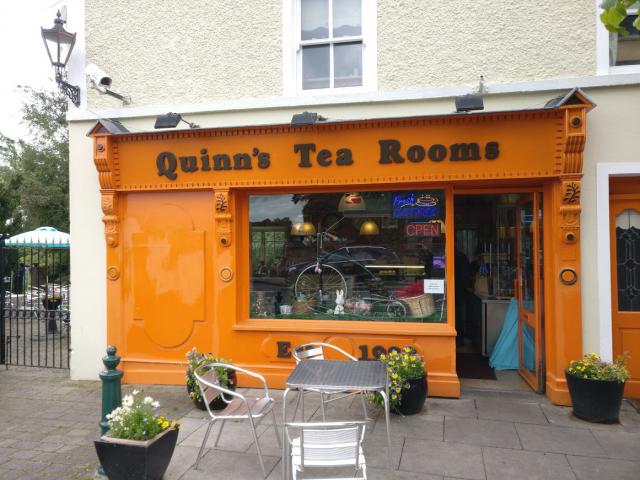 Caffrey's in Batterstown
Treacy's, (R445) near Portlaoise
We've been here a few times and always looked after with seating together. Service was fast and friends and the breakfast was fab! Good parking space too.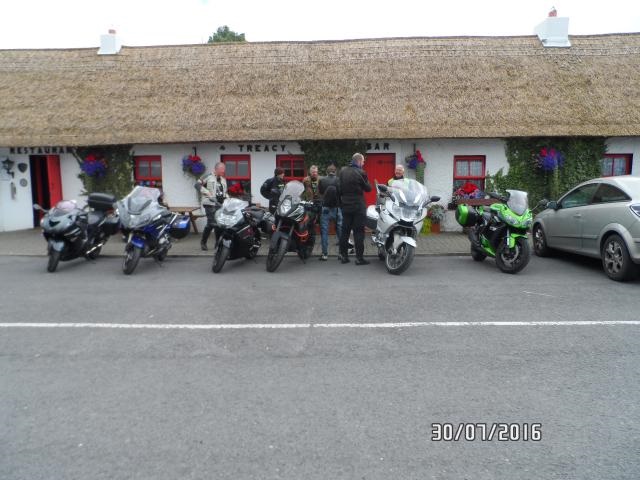 Café Jacques, Skerries, Co.Dublin.
Go around the obelisk at the end of the Main street, heading towards the harbour in Skerries and at a little roundabout in the road (small statue of a heron), take a right which brings you along the seafront where the amusements were. The café is above a small supermarket and is surprisingly big. Food was great but a little pricier than we normally pay.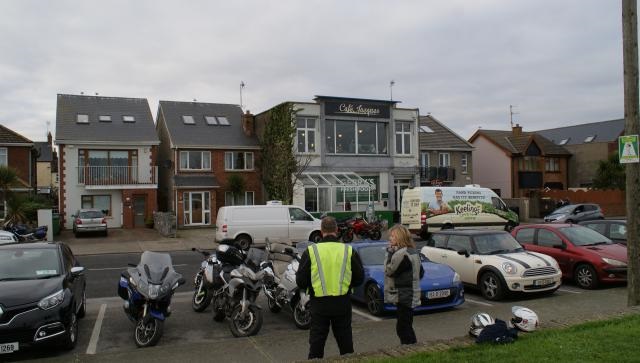 The Unyoke Inn, Wexford. (R741) near Blackwater.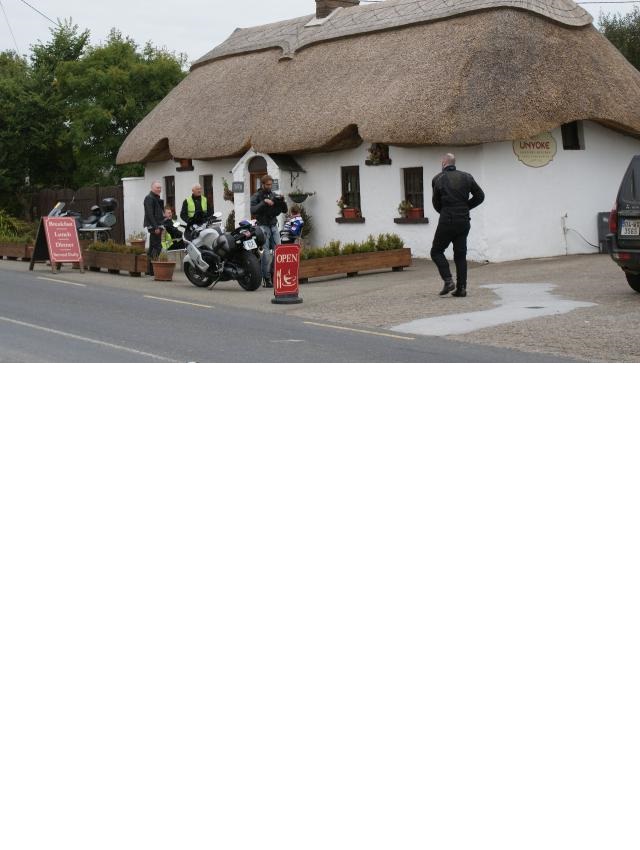 FOLEY'S, CASTLEBELLINGHAM, CO.LOUTH.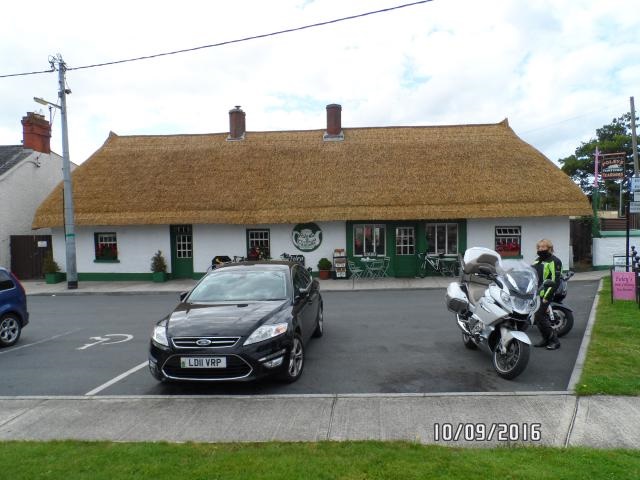 On your left as you go through Castlebellingham from Drogheda and Dunleer on R132 towards Dundalk. Lovely, quaint little place. Unfortunately, a lot of cyclists stop there too!! Parking in front and room on footpath if spaces are full.
Bunters Newtowmountkennedy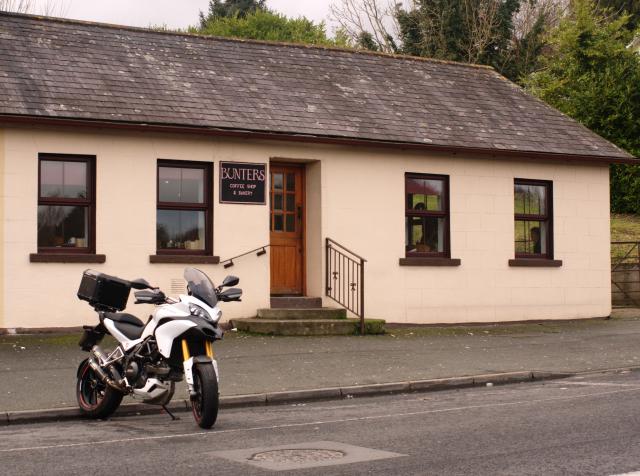 Off the N11 heading towards Wicklow/Wexford. Parking along busy road. Good food,reasonably priced.
Bring your own Ducati......if you can get it to start.
Mother Hubbards, Kinnegad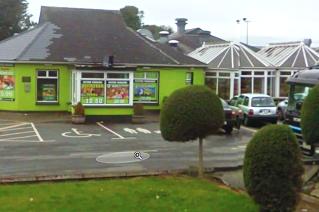 On the R148 – the old Galway Road. Ideal if heading via Mullingar. Lots of parking and probably the best breakfast! A regular haunt of ours!
Don't bring anybody called Derek. They steal leftover toast.
Conways, Kildavin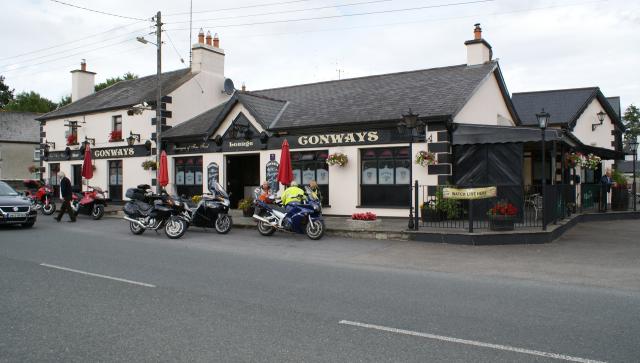 On the R724 just before the N80, close to Tullow or Bunclody. Big car park and tables out back. Ideal for a coffee stop on way back from Kilkenny direction.
Park anywhere. Its a country town. Everybody else does.
The Village Grill, Dunshaughlin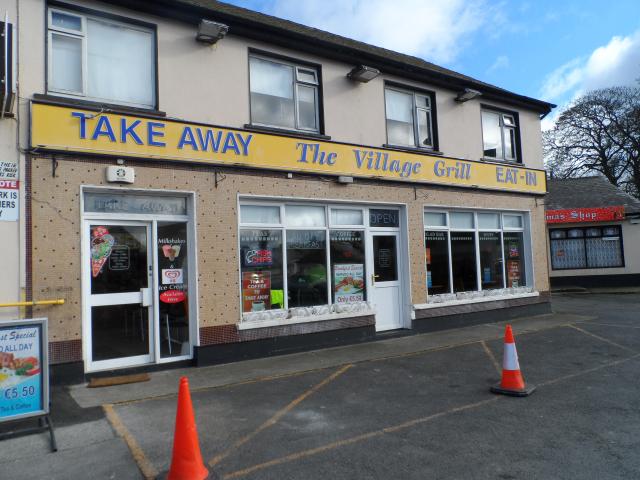 On the N3 towards Navan & Kells. Parking at front, off the road. Good menu and large helpings.
Egg n Chips first thing in the morning......delicious.
Hogan's Bistro, Celbridge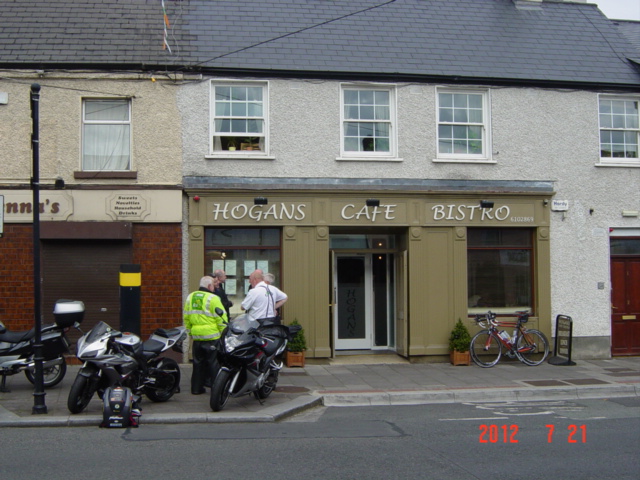 In Celbridge village, to the right after bridge, on R403. Poor parking along road though. But ideal if heading towards Clane and Prosperous.
Park on the footpath.
The Hollywood Inn, Wicklow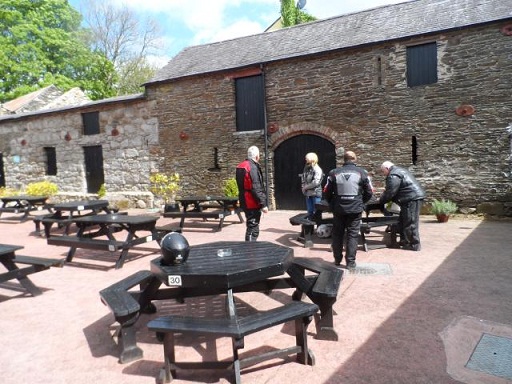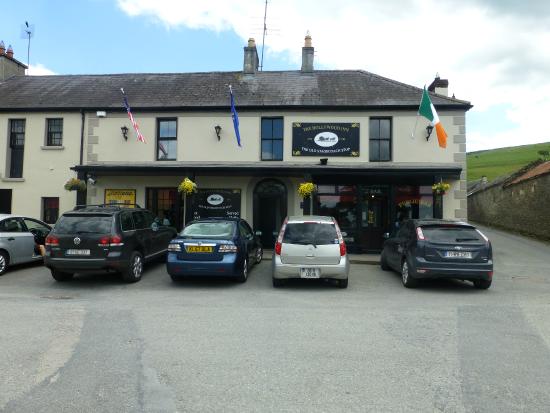 Parking along the road. Big area out back (see photo). Good coffee stop.
The Salmon Leap, Leixlip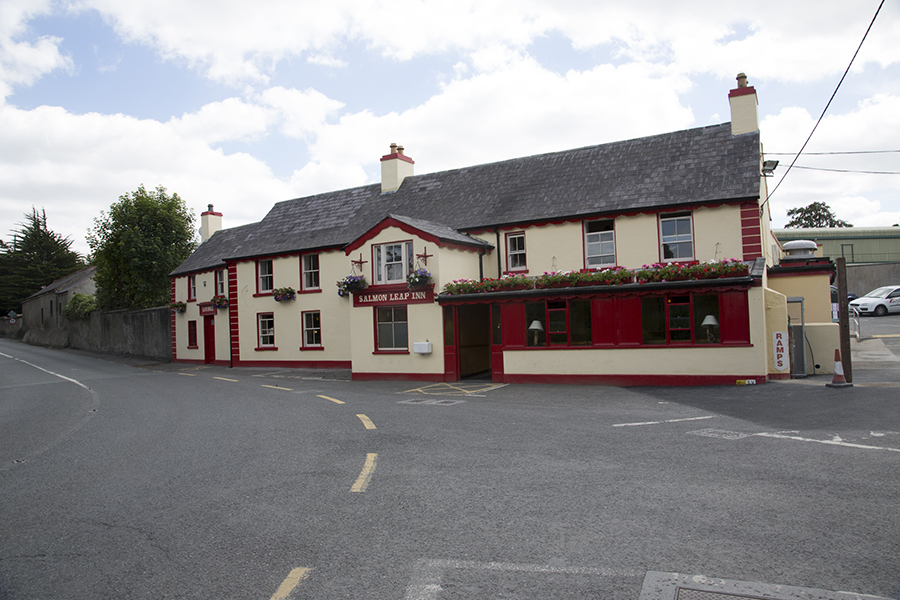 Just before the bridge at Leixlip, on left heading from Lucan. Big car park out back. Lovely breakfast if a bit expensive. Good stop if heading via Maynooth
The Monasterboice Inn, Drogheda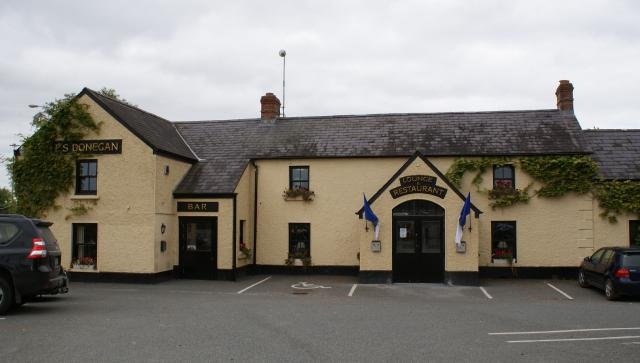 Just outside Drogheda, Co. Louth, at the last roundabout heading towards Dunleer.
Great if heading on the back roads via Dunleer and Castlebellingham to Dundalk or Carlingford.
Big car park. Can be busy but can e-mail and book in advance.
The Snailbox, Ashbourne, Meath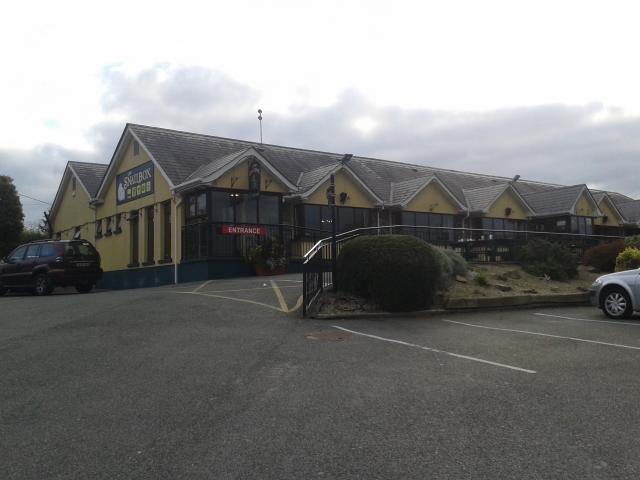 On the N2, just past Ashbourne roundabout. Ideal coffee stop on way back from Slane. They don't do breakfast.
Friendly staff and a massive collection of baseball caps.
Watters, Collon Co. Meath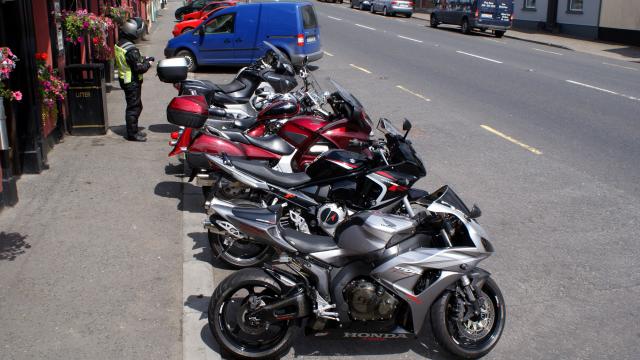 On the main street in Collon. Good parking out back. Good food and friendly staff. Dinner is pretty good too. Generous
portions.
Glencree Visitor Centre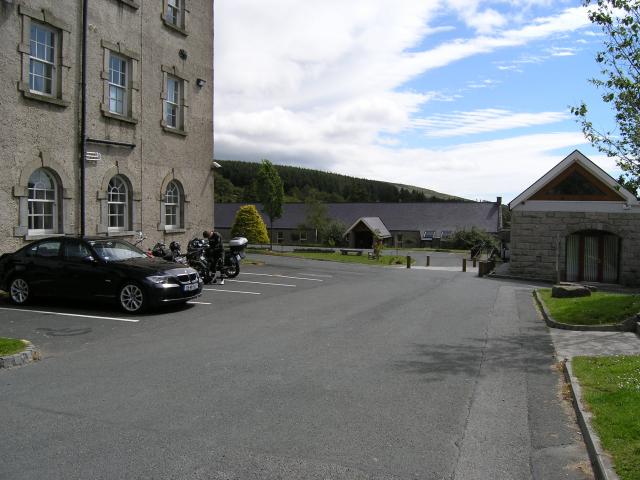 Nice coffee stop with seating on balcony. Can be very busy (especially cyclists) on good days. Also tables on grounds.
Right beside the German War Cemetery too. Plenty of parking in the grounds.
Stradbally Fayre, Stradbally, Co. Laois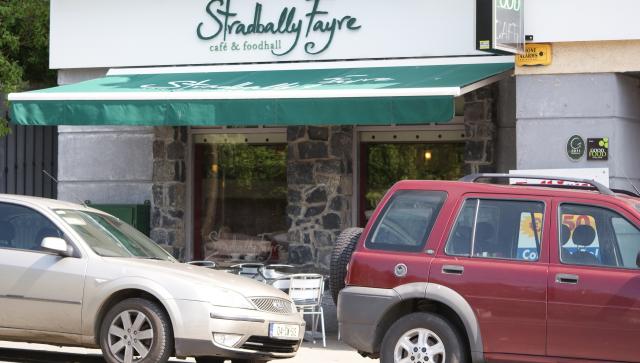 On the main street in Stradbally, close to The Rock of Dunamasse. Parking across the road on footpath.
The Lime Tree, Castlecomer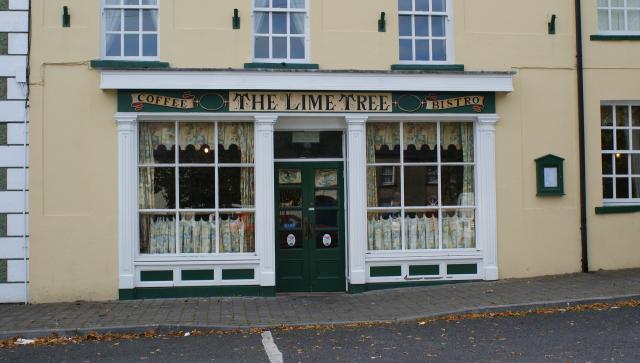 On the N78 heading to Kilkenny. Located on the main street, to the left as you head up the town.
Plenty of parking outside, along the trees. Very friendly and nice food at reasonable prices.
The Park Cafe, Dundalk, Co. Louth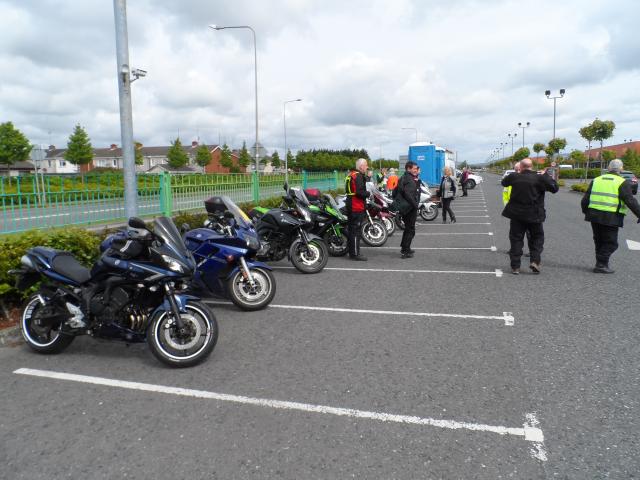 Situated at the Park Shopping Centre, Dundalk (just down past the old Crown Plaza Hotel).
Stop serving breakfast at 11:30am sharp! Plenty of parking and bikes visible from Café.
Seamus Ennis Centre, The Naul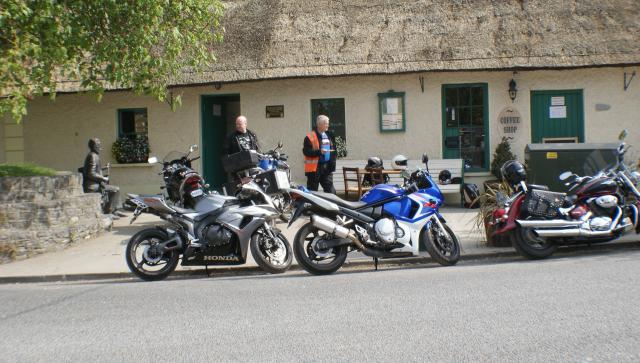 Situated in County Dublin, at The Naul (close to Balrothery and Ashbourne). Popular with cyclists though so can be busy.
Parking across the road at start of road up to old church.
Maggie Brown's, Gorey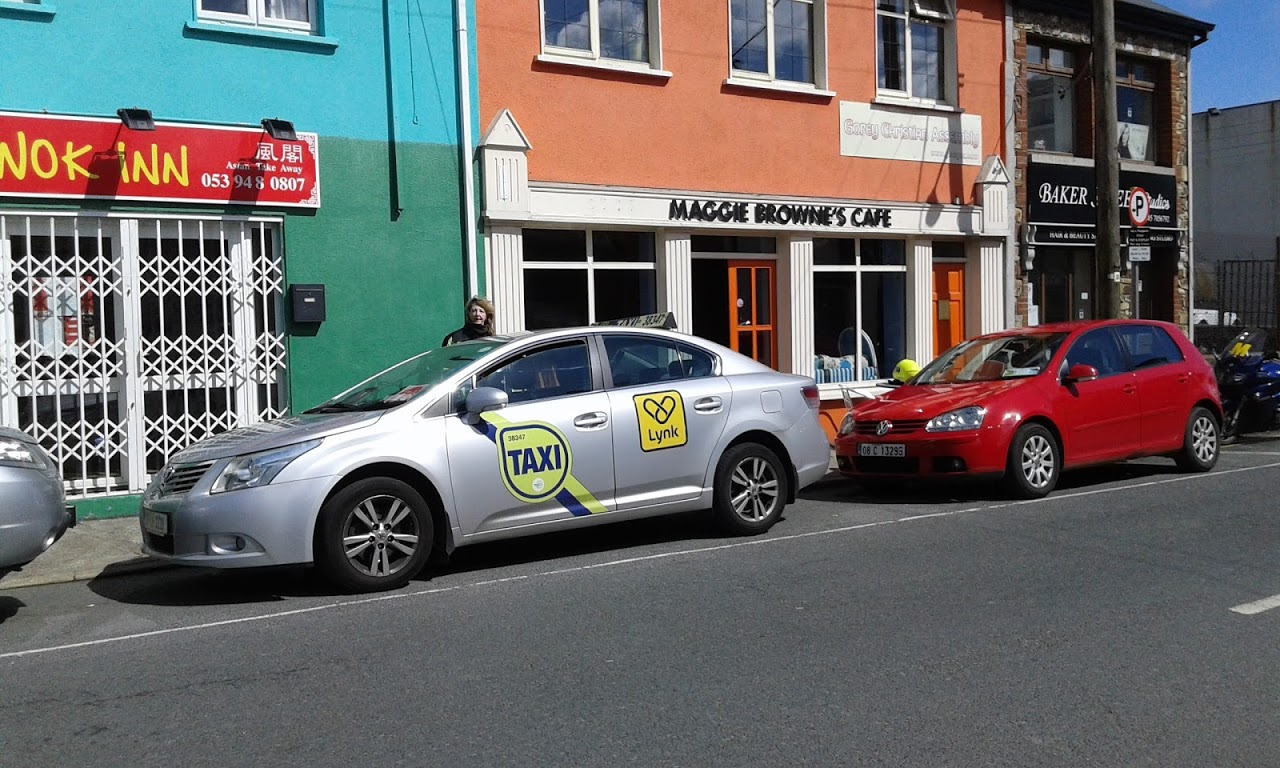 About half way up the street, take a right turn off the main street (entering off N11 from Dublin) heading towards Supervalue supermarket.
Then turn left and it's on the right. Big feed and reasonable prices. Park along old wall opposite café or along street outside.
The taxi is for Ducati owners.
Rye River Cafe, Kilcock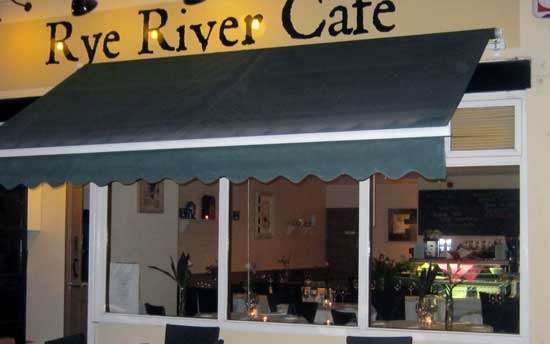 Good spot for a coffee stop. Tables outside and very friendly owners. Parking in a sort of "square" nearby.
The Wicklow Heather, Laragh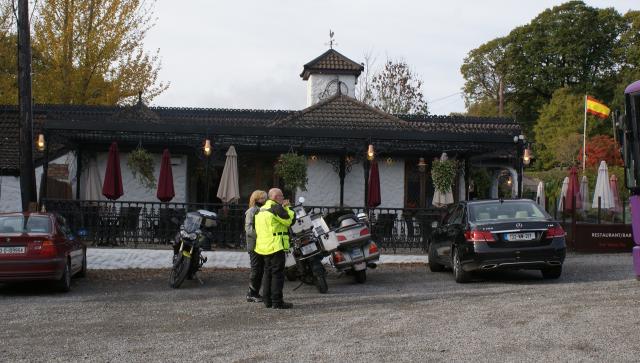 Between Laragh and Glendalough. Lovely place inside. Nice food but understandably a little pricey considering the location.
Plenty of parking but bikers beware – it's the dreaded gravel surface !!!
Bia Blasta, Baltinglass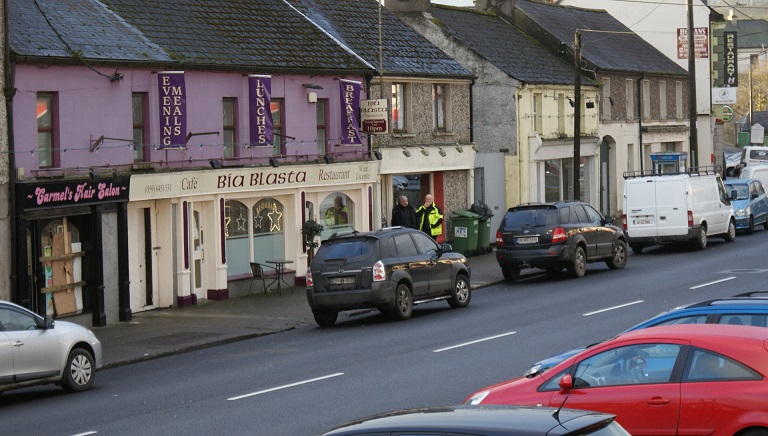 Another of our favourite places! Turn left over the bridge in Baltinglass and it's on the right. Great food and reasonably priced.
Good, quick service. Parking across the road in the "square".
Castlepollard Hotel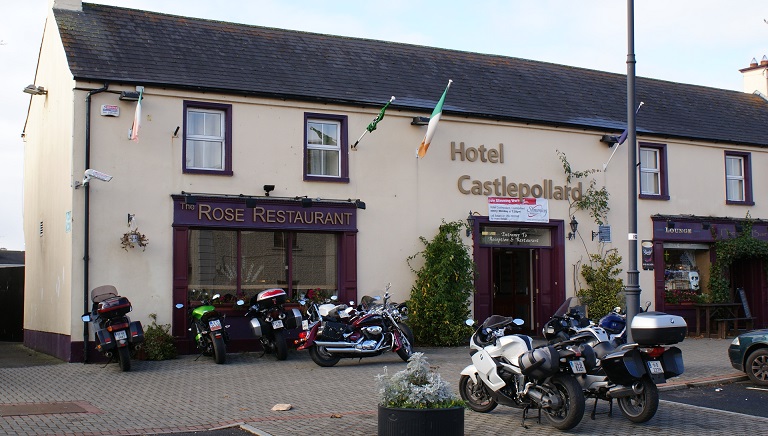 Nice interior and good parking outside and along wide footpath. Friendly staff and locals! Ideal if going to Tullynally Castle and Fore Abbey.
The Forge, Ballon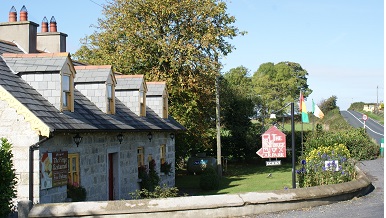 Right on the N80 heading towards Bunclody.
The turn for Altamont Gardens is directly across from The Forge.
Mary, the owner, looks after us on our "special occasions". Great food
but service can be a bit slow as it's always busy.
Big car park out back (with newly-tarmacamed area).
Don't forget to check out their Facebook page.
The Coffee Hut
Good spot to stop for a coffee on the way home. From Drogheda/Dundalk direction.
It's on a bend on the R132, on the left, just past Julianstown.
Rivers Edge, Bunclody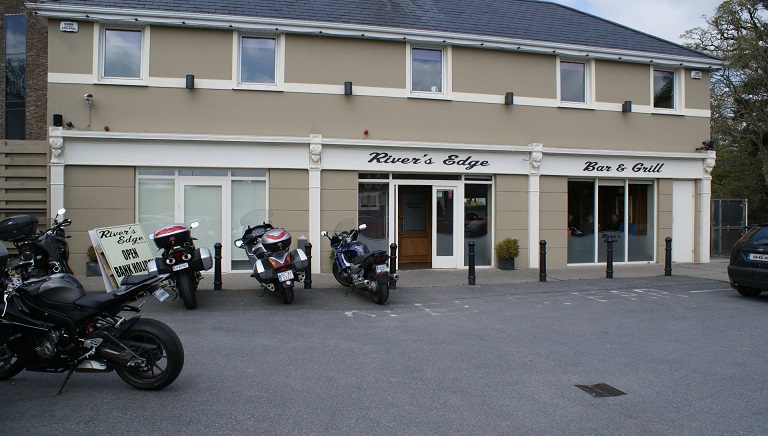 Good for either a breakfast stop or for a coffee on way back from Wicklow/Wexford/Kilkenny direction.
Car park in front. Enclosed smoking area along the river. Friendly staff.
Feericks, Rathowen (on N4 to Longford)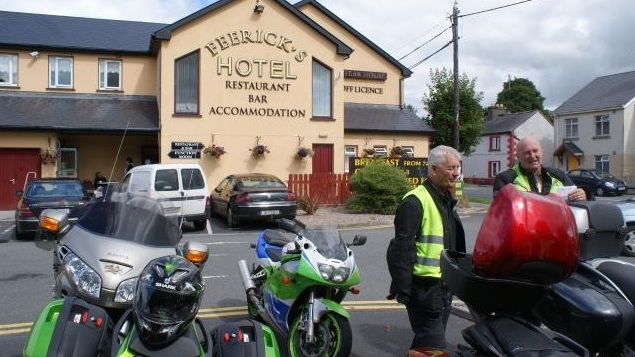 FEERICK's on the N4 heading to Longford.
The Monastery Inn, Clonard (just past Kinnegad) on R148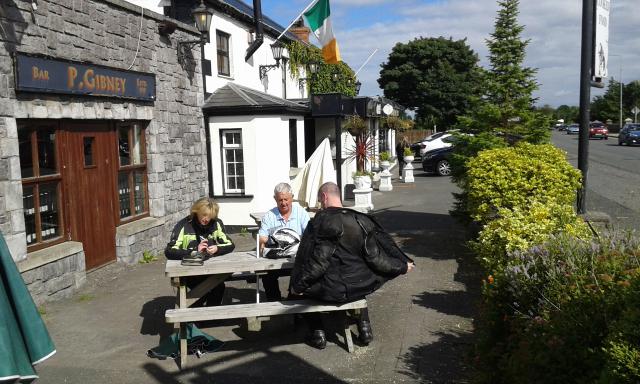 The Monastery Inn, just past Kinnegad.
You are here:  

Uncategorised